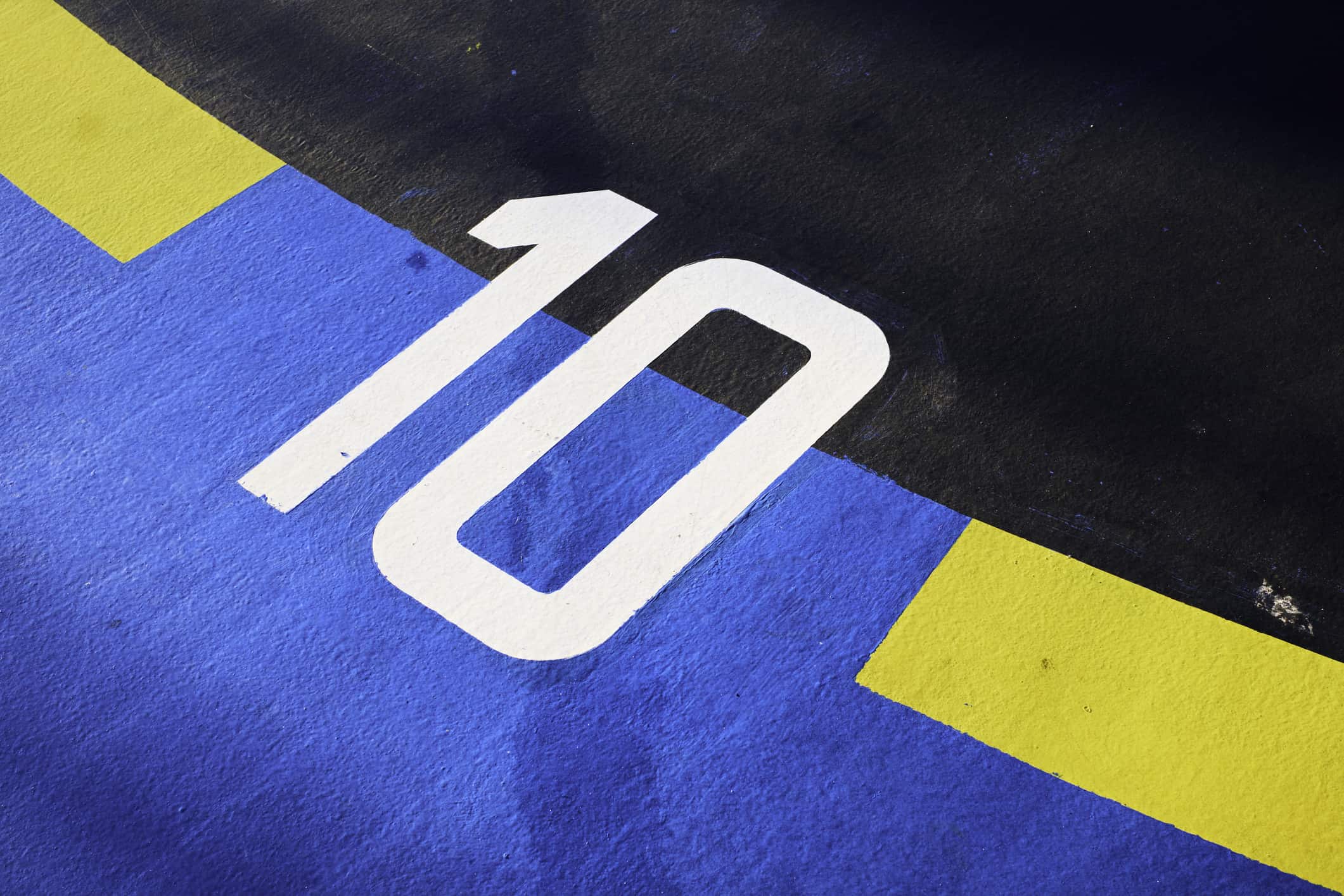 There are six, seven, and eight speeds transmissions, which may already seem like a lot to meet any car's enthusiast need for speed and great performance. Which is why many have wondered if a 10-speed transmission isn't too much or going overboard.
Others have opined that a 10-speed gearbox only complicates things, and is just manufacturers' goal to satisfy consumers' need for newer designs. Even if that's the case, the logic behind a 10-speed transmission makes it a good innovation due to the numerous benefits this transmission offers over others out there.
Therefore, before you conclude and wonder if it's worth it, we'll show you what brought about its advent in the first place.
What Is a 10-Speed Transmission?
General Motors and Ford Motor Company made the 10-speed transmission as a result of a collaboration between the duo. The agreement was for each company to design a unique version of the 10-speed transmission and a transverse 9-speed trans-axle, in their own factories.
Therefore, it is safe to say that the 10-speed transmission was designed by Ford, whereas GM designed the 9-speed transmission. The 10-speed transmission was launched in 2018, and there were plans to adopt it in a number of GM and Ford products. It was also designed for rear-wheel-drive-based applications, which is why it is not so common in smaller SUVs.
Rather, the latter has been revamped with a nine-speed transmission to offer great performance. On the other hand, the 10-speed transmission does not translate into a bulky size since it has more gears, hence it can fit into the same space as GM's six- and eight-speed units.
The Logic Behind a 10-Speed Transmission
So, what is the purpose of a 10-speed transmission? The logic behind a 10-speed transmission can be fully understood by making reference to continuously variable transmissions (CVTs). CVTs, which were and still are a car enthusiast's least favorite transmission offer something worth noting.
For starters, they are the most efficient type of gearbox due to a number of reasons. CVTs do not have fixed gear ratios, but they change their ratio constantly, in a bid to keep the engine at its ideal operating speed at any point in time.
In line with that, CVTs allow the car to drone at a constant RPM when accelerating, which makes for great efficiency and performance. While these two are what performance or luxury cars need, it would still make no sense installing a CVT in these automobiles.
Rather, car manufacturers chose to give automatics the best of both worlds by adding more gears to their ride. This enhancement offers efficiency and performance to match that offered by CVT.
A real-life scenario is where the Lexus LC 500 reached 29 MPG on a 400-mile highway trip. It is quite remarkable given that this is a car featuring a 471-hp 5.0-liter V8.
What Cars Have a 10-Speed Transmission?
Different models of cars from General Motors feature a 10-speed transmission. Some cars that have a 10-speed transmission include Chevrolet Camaro ZL1 and Ford F-150 Raptor. Others include:
Tahoe RST
Suburban RST
Yukon Denali
Cadillac Escalade
What was evident, is the launch of this transmission on high-horsepower engines. An instance is the case of large SUVs that featured a 420-horsepower 6.2-liter V8.
Features of the 10-Speed Transmission
Some features of the 10-speed transmission include:
1. Creative Packaging
As already stated, the 10-speed transmission is not bulky but it has maintained a similar size to the six- and eight-speed transmissions. For this reason, it minimizes changes to vehicle interfaces.
2. GM-developed Controller
This transmission took advantage of an all-new, control system developed by General Motors. The system featured performance calibrations that were optimized specifically for different vehicles.
3. Quicker Shifts
Compared to a dual-clutch transmission, you get quicker shifts with the use of a 10-speed transmission, which should not come as a surprise. Tests have also shown that this transmission can offer faster upshift times than the Porsche PDK dual-clutch transmission.
If you like numbers, then it's worth noting that you get a 36-percent quicker 1-2 upshift compared to the PDK. The 2-3 and 3-4 upshifts are 27% and 26% quicker, respectively.
4. Reduced Spin Losses
GM 10 speed transmission features two non-applied clutches, which is the same as the eight-speed transmission. Much more, it uses a new ultra-low viscosity transmission fluid, which helps to reduce friction.
And its internal thermal bypass enables the transmission to warm up faster and as a result, fuel efficiency is enhanced. Also, some transmission issues have been averted since this transmission has lower friction that makes for a greater fuel economy.
It is even better than what was evident in GM's six- and eight-speed automatics. Therefore, the Ford 10 speed transmission reliability could be said to be better than that of its predecessors.
5. Gear Ratios
The gear ratios of the 10-speed transmission are:
First: 4.70
Second: 2.99
Third: 2.15
Fourth: 1.80
Fifth: 1.52
Sixth: 1.28
Seventh: 1.00
Eighth: 0.85
Ninth: 0.69
Tenth: 0.64
Reverse: 4.87
6. Design
A closer look at the 10-speed transmission shows that it features four simple gearsets and six clutches instead of the five that is on the 8-speed transmission – the clutches are two brake clutches and four rotating clutches.
One more clutch and forward gears go a long way to improve spin losses to enhance fuel efficiency. Over and above that, the 10-speed features a variable-displacement vane pump.
The role of this pump it to optimize transmission fluid pressure, depending on the speed and load, to enhance efficiency. A unique triple-clutch assembly in the middle of the 10-speed's architecture is a primary enabler for packaging 10-speed content in the same space as GM's six- and eight-speed transmissions.
7. Torque Converter
The torque converter of this transmission is 260mm in diameter. It comes with a lock-up clutch and an electronically controlled capacity clutch (ECCC) technology. The ECCC uses a small amount of slip to dampen out engine pulses in a bid to offer smoother running drivetrain, especially during shifting.
The Bottom Line
The logic behind the 10-speed transmission is quite unique, and it created a transmission that offers several benefits over six-speed and eight-speed transmission from General Motors. This new transmission offers great efficiency, and performance, while also optimizing fuel economy. Therefore, if you're looking for a transmission to upgrade to, you should be looking at one of the latest out there.