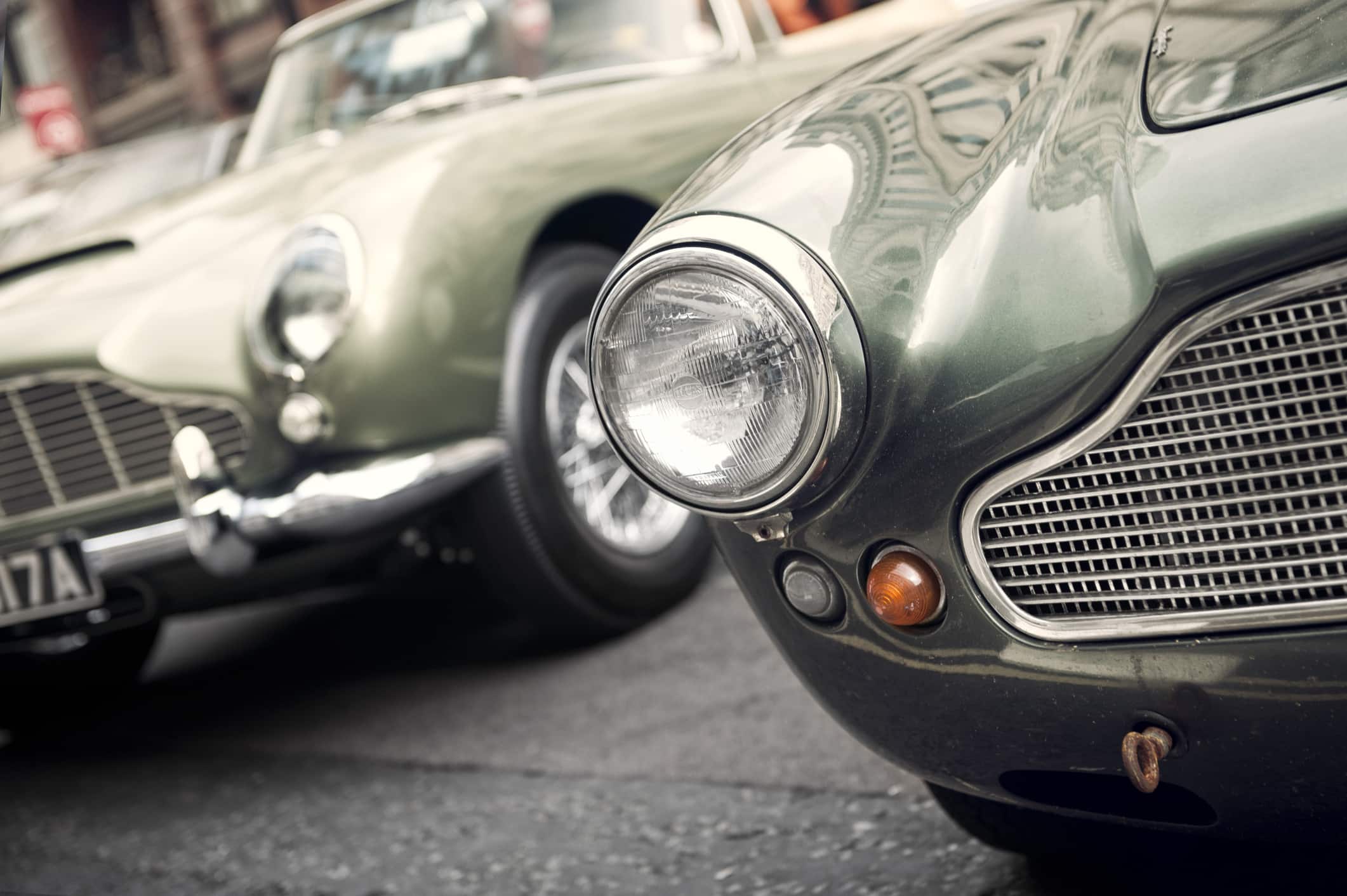 The 4L80E may be an old transmission from General Motors, but it has been revamped with the latest and greatest modern parts to boost its performance. As a result, performance enthusiasts may not think twice before settling for this old transmission.
Several remanufacturing companies are continually developing parts to work alongside the transmission and bring out its best functionality. We'll be taking a look at these parts and generally, what makes the 4L80E the right choice out of a range of transmissions that were also launched in the 90s.
4L80E Transmissions 101
The 4L80 is a series of automatic transmissions designed by General Motors. The nomenclature stands for a 4-speed transmission, longitudinally-mounted, and for handling GVWR (Gross Vehicle Weight Rating) up to 8000 lb. Thus, the 4L80-E is an automatic transmission, and it featured four forward gears and was tailored for longitudinal engine configurations.
Upon its launch in 1991, the 4L80E was used in vans, Chevrolet/GMC pickups, commercial vehicles, and the Hummer H1. It was later adopted in the Rolls Royce in 1991, and after extensive testing, it was also used in the Bentley Continental R and other Rolls Royce, Aston Martin, Jaguar, and Bentley vehicles.
Generally, the 4L80E is an evolution of the Turbo-Hydramatic 400 automatic transmission. Why is that? It featured the 400 parts and strength; however, it came with a lockup torque converter, added overdrive gear, and advanced electronic controls.
Application of the 4L80E
The 4L80E found application in several vehicles for 22 years before it was replaced in 2013. That length of usage and its popularity can largely be attributed to its improved fuel consumption as a result of its overdrive gear, ability to handle more torque, its durability, amongst other benefits.
Before this time, the transmission was meant to be used in the duty range of 4L60E and the Allison series transmissions. Allison transmissions were employed at the time in medium-duty class (4000 series) trucks. For this reason, the 4L80E was mostly resorted to, and it was available with the Big Block 7400 gas and 6.2L / 6.5L diesel.
Despite the advantages the 4L80E had over its predecessors, it still came with its problems such as losing the reverse gear and experiencing hard shifts. Nonetheless, the latest parts have been designed with seeks to handle these problems.
4L80E Performance Parts and Upgrades
Upgrades to the 4L80E have been made possible with the use of the following high-end components from different manufacturers of hardware devices. These parts include:
1. Pistol-Grip Shifter for 4-Speed Transmissions
The GM four-speed automatic transmissions with forward-shifting valve bodies such as the TH700R4, 4L60E, and 4L80E transmissions can feature a quarter stick shifter. The shifter also comes with a detent activation to curb missed shifts, neutral safety switch, and an NHRA- and IHRA-compliant reverse lock-out.
Similarly, the pistol grip shifter is CNC-machined from billet aluminum that has been anodized black, and it comes with replaceable side plates. Within this shifter's installation kit are components such as a 5-foot, heavy-duty shifter cable, hardware, a mounting bracket, and an instructions manual to makes its installation a breeze.
2. An Independent Transmission Controller
A car enthusiast who intends to upgrade to any of the GM transmissions including the 4L60/65/80/85E can take advantage of a stand-alone transmission controller. What this controller does is to enable users to adjust shift points and feel. Adjustments can also be made to the torque-converter lockup using the supplied touchscreen controller.
Over and above that, adjustments enable accommodation for the gear-ratio, and changes to the tire-diameter. On the other hand, the controller comes as a kit featuring the touchscreen display, output for a speedometer, windshield mount for the display, and complete wiring harness.
3. GT Sport Chassis for 1963-1967 Corvettes
The need for a memorable ride while driving a classic car like the Chevrolet Corvette Sting Ray can be attained without suffering the limitation of the car's original architectural design. The latter is made possible with an AME GT Sport Chassis that helps to improve the ride's quality, handling of their rides, and its stance.
For instance, AME's Multi-Link independent rear suspension system with a Sport IFS upfront is used to replace the car's rear suspension. Also, the overall track width is slightly narrower compared to that of the factory-made, which is in a bid to provide wider wheel fitment and lower ride height.
On the other hand, the gusseted and triangulated frame has 0.180-inch-wall-thickness frame rails, and it is paired with exhaust passages that have been built into the crossmember.
4. Classic Mopar Gauges
Classic Mopar Gauges that still maintain the factory resemblance can be used in a car featuring the 4L80E transmission. Like the factory gauges, the red, white, and blue Mopar logo radiates on the black dial underneath the needle's pivot. Some companies have taken it one step further to ensure that these gauges have been officially licensed by Mopar.
As such, if you're a purist bent on finding a set of gauges that are close to factory-made ones to ensure efficient performance, this would be it. What do these gauges offer? You may wonder! They provide full electric movements that are backed by several hours of track-tested accuracy.
Similarly, the gauges you can find are oil pressure, fuel level, water temperature, and a voltmeter in 2-1/16-inch diameter. There are also a programmable speedometer and tachometer in a 3-3/8-inch diameter.
The Bottom Line
Each of these components is evidence that the 4L80E transmission can be built with the latest and greatest parts to improve its performance. The ability to do so has prevented this transmission along with other GM four-speed transmissions from going into extinction.
On a timely basis, different manufacturers of hardware are constantly developing parts to handle their performance and even take it one step further. That being the case, settling for the 4L80E transmission in the current year would still be a good choice given the performance upgrades and the revamped components in the market that can be used on it.
Thus, it is now left for you to decide which manufacturer can give you the part you desire and has built it to be durable and handle all the power that will be put on it.