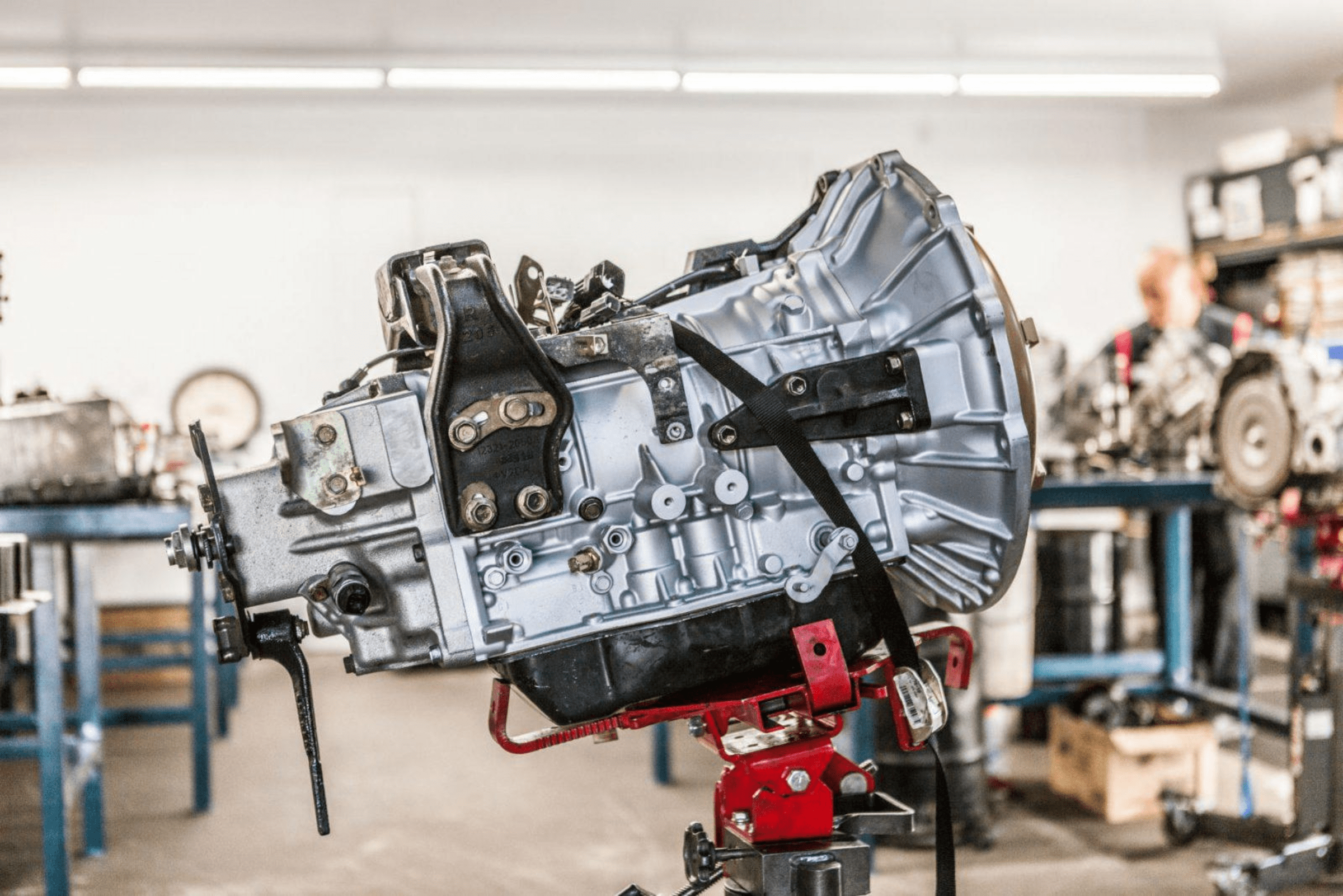 Is your vehicle transmission giving you a headache, and you're already contemplating replacing it with a brand-new one? Replacing a faulty vehicle transmission can be an enormous task. Getting a brand-new vehicle transmission will cost you much of your hard-earned money. However, there is a less costly way to get your defective vehicle transmission fixed, and that is to rebuild it. Rebuilding your transmission will require total disassembling and checking each component for wear. If you're unsure about this option, read on to learn more about transmission rebuild and why it is the best option for anyone on a tight budget. You will also discover the top six long-term benefits of a rebuilt transmission.
What Is a Rebuilt Transmission?
A rebuilt transmission refers to a major mechanical overhaul performed on a vehicle's transmission. A transmission is akin to an automobile engine and is composed of several interrelated mechanical components that tend to wear and tear over time, especially with extended use. By rebuilding a vehicle's transmission, all the worn parts are replaced. However, this prevents the entire replacement of the automobile transmission, which is usually costlier than rebuilding it.
Why Should You Rebuild Your Vehicle's Transmission?
Rebuilding a transmission is the best – or most popular – option for anyone who wants to avoid forking out a lot of money to replace a worn-out or severely damaged transmission with a brand-new one. In reality, brand-new transmissions are more modern, especially those available with the latest model of vehicles these days. However, they have proven to be as expensive as brand-new car engines.
Therefore, people with tight budgets or those who want to avoid paying the exorbitant amount required to secure a brand-new vehicle transmission will prefer a transmission rebuild. Rebuilding a transmission generally entails removal and careful inspection of the vehicle transmission. This also includes replacing or refurbishing any severely damaged or worn transmission components.
6 Long-Term Benefits of a Rebuilt Transmission
When transmission problems rear their ugly heads, the first thought that passes through the vehicle owner's mind is getting a brand-new vehicle. This can be a distressing thought, especially if you're on a very tight budget and can't afford a new vehicle transmission. But this shouldn't be the case. Instead, you can have your vehicle transmission rebuilt by a professional mechanic. There are tremendous long-term benefits that come with a rebuilt transmission that only a few people know. Here are some of the top six benefits of a rebuilt transmission:
1. Better Performance
A rebuilt transmission worked over by a professional mechanic provides top-notch performance over another with severe internal damage and has only undergone a quick fix. You get to spend far less money for the quick fix and get it running within a short period. But the transmission will never rerun the right way. However, rebuilding your vehicle transmission is an excellent avenue to getting it back to top-notch condition. This means a smooth and dependable performance.
2. Quicker Than Buying a Used Transmission
If you own an older vehicle model, getting a brand-new transmission is next to impossible. Finding a used transmission for your older vehicle model can also be a hassle. This is because you will have to visit junkyards or look for one at online auctions. Even if luck smiles on you and you find one, it will take several weeks to be delivered.
It will also take a few more days to review the used transmission to ensure it is in excellent working condition. But rebuilding your transmission will take less time. The entire process of rebuilding your transmission usually takes anything from two to four days, maximum. Transmission rebuilds guarantee that the work done is 100 percent up to par. Your older car model will be up and running in a few days.
3. Moderate Cost Savings
Transmission rebuilds generally cost much more upfront than other transmission repairs or fixes. But this option will save you a lot of money down the road as you will no longer have to deal with ongoing problems and repeat issues that will cost you more over time with constant repairs when required. There is a better way to go if you plan to keep your older model vehicle for several years. But even if you change your mind and prepare to sell the car later, the rebuilt transmission's warranty adds massive value to the buyer's mind.
4. Extended Vehicle Lifespan
A faulty or damaged vehicle transmission puts much strain on other drivetrain and powertrain components. A weak transmission affects everything, such as:
Transfer case

Cooling system

Wheels and suspension

Exhaust

Axles

Differentials

Engine
This is why rebuilding your transmission is the best option, as it runs like new again. This helps protect other vital vehicle components and generally extends the lifespan of your SUV, car, or truck.
5. Profound Peace of Mind
The main purpose for rebuilding your vehicle transmission is to ensure it runs like a brand-new unit again. The transmission is rebuilt from scratch and often backed by several years of warranty. Every damaged or worn component is replaced while the still-good working parts undergo a thorough cleaning and then reinstalled appropriately. This includes every nut and bold. There's nothing like the profound peace of mind you will enjoy, knowing you will no longer battle constant transmission repairs.
6. Retaining the Original Transmission
Another benefit of rebuilding your transmission is keeping your original transmission, i.e., the one primarily designed for and installed in your car or SUV. This transmission is already tuned to work seamlessly with your car engine and the overall drivetrain system. Getting a brand-new OEM transmission is far more expensive than a transmission rebuild.
The Bottom Line
These are just some of the remarkable long-term benefits of a rebuilt transmission instead of getting a brand-new one. Therefore, the next time you experience vehicle transmission problems, your first thought should be something other than purchasing a new car or transmission. Instead, it should be getting your vehicle to a professional mechanic for a complete transmission rebuild.