THE ULTIMATE, OR NOTHING.
Heart pounding performance. 100+ years combined experience.
Welcome to the new Gearstar Performance.
TRUSTED BY THE BEST.
Strap yourself in. Gearstar's precision, unrivaled
craftsmanship takes your ride to the max level.
LEGENDS NEVER DIE.
Strap yourself in. Gearstar's precision, unrivaled
craftsmanship takes your ride to the max level.
POWER. DRIVEN. PROVEN.
Official transmission of the Summit Autocross Race Team
HIGH-PERFORMANCE TRANSMISSIONS & TORQUE CONVERTERS,
CUSTOM-BUILT FOR OPTIMUM PRECISION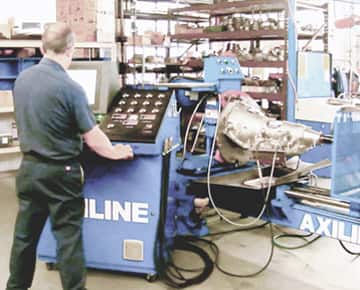 ONE TRANSMISSION, ONE BUILDER, FROM START TO FINISH
Each and every transmission is custom built by one master technician.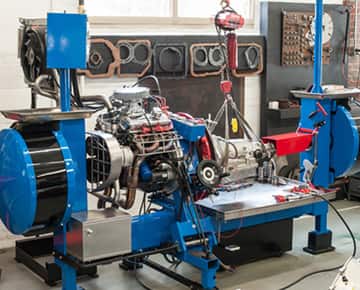 DYNO TESTING
Every transmission and converter are dyno tested for the equivalent of 100 miles, to ensure they are operating perfectly before leaving our shop.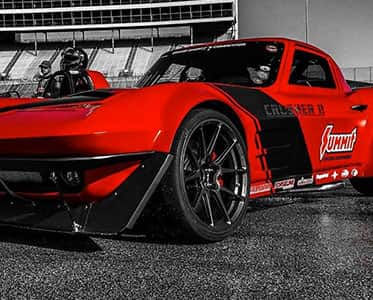 ENGINEERED TO PERFORM & HAND-BUILT IN THE USA
All Gearstar transmissions and converters are built to the highest industry standards, using the highest quality US-made parts and components.
Gearstar is your #1 source for high-performance transmissions and torque converters!
We sell automatic transmissions, custom-built and optimized with precision by master technicians, who are dedicated to engineering and building the finest. Whether you are looking for transmissions for Ford, GM, or Mopar, we have you covered! Transmissions that we feature are built as per the horsepower, torque, and rear gear ratio specs of the engine it is made for.Read More [+]TransmissionsWe have high-performance transmissions available for:
Ford – AOD (Level 2, 3 and 4), AODE (Level 2, 3 and 4), C4 (Level 2, 3 and 4), C6 (Level 4), E4OD (Level 3), 4R70W (Level 2, 3 and 4) transmissions.

GM - Turbo TH350 (Level 2, 3 and 4), Turbo 400 TH400 (Levels 2, 3 and 4), 700-R4 (Level 1, 2, 3 and 4), 200-4R (Level 2, 3 and 4), 4L60E (Level 2, 3 and 4), 4L65E (Level 2, 3, 4), 4L65E C5C6 (Level 4), 4L70E (Level 4), 4L70E (Level 4), 4L80E (Level 2, 3 and 4), 4L85E (Level 4).Mopar – NAG 1, 545RFE, TorqueFlite Chrysler 727 (Level 2 and 4)ConvertersWe have torque converters available for:GM Turbo TH200-R, 4L60E, 4L65E, 4L70E, 4L80E, 4L85E, 700-R4; Ford 4R70 W, 4R75W, AODE; Chrysler 545RFE; CH350/400; Mopar NAG-1, and more. Don't forget to check out our YANK LT Power Adder, Pro Truck, Pro Thruster (PT), SS Series, and ZL1-2800 converters!How Gearstar is DifferentWhat makes Gearstar different from other transmission builders is our dedication to offer you the highest quality product. We strive to offer nothing but the best to our customers, which is why, when it comes to high-performance automatic transmission rebuild kits and converters, racers and car owners show their trust in us! Each high-performance transmission/converter offered by Geastar is built by "one technician" from start to the finish. Before the products reach you, they are dyno-tested for the equivalent of 100 miles to ensure that they offer the best performance metrics.Our Transmissions Are Warranted!All our performance transmissions, remanufactured transmissions are warranted against failure—due to workmanship and/or parts used in the remanufacturing process—for 3 years or 36,000 miles, whichever comes first from the date of shipment.
In a world where true quality is increasingly rare, Gearstar stands for the promise that
there are still those devoted to the craft of well-made high-performance transmissisons.
Buy it once. Get Gearstar.
I have been using Gearstar transmissions for the better part of 15 years, in many of the projects here at SportsFab in Milford MI. Not once have I ever had one come back defective, in any way!
– MICHAEL BEGLEY
You would be hard pressed to find a group of guys that know more about transmissions. We are blessed to work with them, and they build a quality piece that you can always count on.
– BRIAN DOWANRD
Gearstar provided me with one of the best automotive purchases I've ever made. A custom built 4L80E transmission for my 800 HP street / Strip Camaro. Highly recommended if you want the best.
– JASON FAULCONER