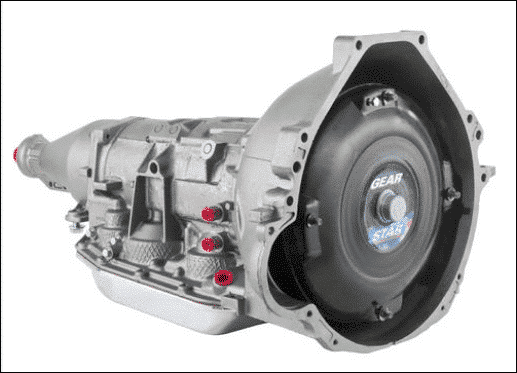 Automatic transmissions in Ford are pretty much standard nowadays — if you want a manual, you may have to request for it or get it custom built. Automatic has made driving seamless and easier than ever, and not to forget the added power output, which manual models can't deliver. But just because it has revolutionized the way we drive, doesn't mean it will work as smoothly as new for years to come. You will need to do a lot of things to keep it in tip-top shape. But you will also need to avoid a few things to prevent its breakdown.
Here are a few things you should never do to Ford's automatic transmission:
Don't drive through deep water
It's tempting to test your new Ford truck's ability to cross a creek. Or perhaps, the roads are flooded, and you have no way around to get home. But if you drive through deep water, the chances of transmission damage quadruple. Water can go into the vents of your Ford's auto transmission and may destroy the transmission beyond repair. Sure, you may get lucky, but it's usually not worth the risk, as transmission repairs are heavy on pockets.
Avoiding going straight from reverse to drive when the vehicle is mobile
Many drivers whip the transmission into drive while they are backing up, thinking it's fine to do it. But you might want to change this habit or avoid it in the first place. When you switch from reverse to drive or vice versa without stopping the vehicle completely, you put pressure on the transmission bands and clutch plates, which can ruin the transmission and lead to hefty repairs. It's best to stop the vehicle first and then switch to reverse from the drive and vice versa.
Avoid leaving the transmission in the drive when idling
Whether you stopped your Ford because of traffic or any other reason, leaving the transmission in drive can lead to overheating inside it, which can impact its lifespan. So, when you are idling the vehicle for a while, make sure to shut the transmission down completely. This way, Ford's auto transmission won't be sending power, which prevents overheating.
Don't forget to change the transmission fluid
Many people overlook the importance of replacing automatic transmission fluid (ATF) under normal driving conditions. However, it's a blunder that invites plenty of transmission issues, including its complete failure. As a rule of thumb, it's best to avoid driving with dirty transmission fluid. Always replace it as per the manufacturer's recommendations.
Don't coast down in neutral
Many drivers think of saving gas when coming downhill by coasting down in neutral. However, that's not true. While it may work with manual transmissions, Ford's auto transmission may deliver more gas to the engine to prepare for the start because of the increase in the ROM while in neutral. So, you are not saving gas but using more by coming downhill in neutral.
It's also vital to avoid driving your Ford when you are noticing transmission fluid leaks. In such cases, the best course of action is to visit a repair shop immediately and get the leaks fixed.
If you are looking for automatic transmission for your Ford, get in touch with us and discuss your requirements. We are a team of experts who custom build Ford's auto transmission to improve your driving experience.