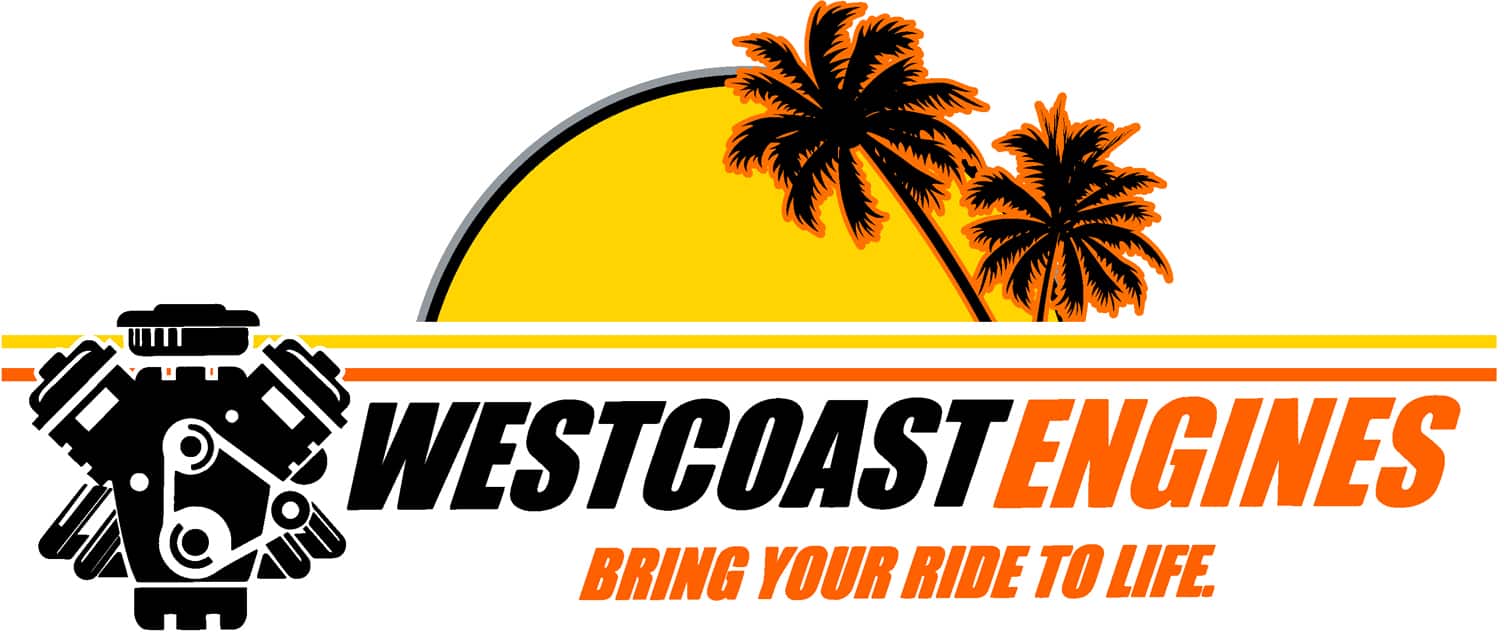 Gearstar is the official transmission supplier for West Coast Engines! West Coast Engines shares the business philosophies we do: quality products, custom hand built in USA, name brand parts, big warranties, turn key performance, and amazing service. In an automotive aftermarket industry that is now dominated mostly by big corporations, West Coast Engines is a small business that started in 2008 and is growing each year becoming the forefront of the small block Chevy and Ford market. Gearstar has a close working relationship and fully endorses West Coast Engines. The integrity of their company, the quality of people they hire, and how outstanding their crate engines are built is spectacular.
Applying a one-size-fits-all philosophy rarely succeeds when it comes to the hot rod, classic truck, and muscle car market. Every build being as unique as their owner, the requirements of the drivetrain are equally so. That's why West Coast Engines take a more custom approach when it comes to assembling, testing, and shipping their high-end crate engines around the world. This way it fits and operates correctly the first time without any back-and-forth to the parts store. Their motto is "do it once, do it right." Unfortunately, many consumers will save a little cash upfront buying engines on Craigslist, eBay, or from big corporations only to find themselves later spending even more due after running into trouble. You get what you pay for and it's a very expensive price to do it twice.
Built using only the highest quality name brand components, every West Coast Engines crate engine is assembled, from start to finish, in the same facility by the same engineering team and dyno tested and tuned if it's a complete turnkey or drop in ready package. This ensures that once your engine is installed in your vehicle, it's not coming out! Name brands such as Edelbrock, Holley, Scat, Fel-Pro, MSD, COMP Cams, Trick-Flow, AFR, ARP, and many more. With over several thousand performance engines sold over the last decade, West Coast Engines's warranty return rate is less than one percent.
West Coast Engines has an incredible sales and technical departments staffed by knowledgeable and trained experts with experience. Whether you are looking for a grocery-getter with 300 HP or a street-and-strip machine with 500 HP, West Coast Engines aims for reliability and street practicality first and foremost. Get a small block Chevy 350 crate engine that is turn key and ready to install with a 5 year/50,000 mile warranty. Famous for their "West Coast Special" 383 stroker crate engine or their "Beast" 383 stroker crate engine that is street-and-strip ready.
If you're in the market for a small block Chevy or Ford, trust the company with a A+ rating from the Better Business Bureau and the shop that the pros use and visit
https://westcoastengines.com
for your next crate engine!