Performance Transmissions With A Reputation For Greatness
When it comes to custom built performance transmissions, Gearstar isn't fooling around. We don't build transmissions by the hundreds and then put them on a shelf for sale. You'll find no assembly line production in the four walls of Gearstar. Gearstar builds performance transmissions with a reputation for greatness.
Your Gearstar custom performance transmission is engineered and built to your exacting specifications. NO SHELF UNITS. When
customers contact Gearstar they will answer many questions regarding their vehicle, the vehicles purpose and their personal driving preferences. This is the Gearstar paradigm shift. We're not manufacturing performances transmissions for the masses, we are custom building your horsepower transfer unit to your exact specifications and desires. Furthermore, your Gearstar custom performance transmissions is built from start to finish by one of our master technicians. This ensures the Gearstar strong quality you deserve. Gearstar takes pride in a quality over quantity approach. Gearstar may not be the biggest performance transmission company but aims to be the best.
Less Than One Percent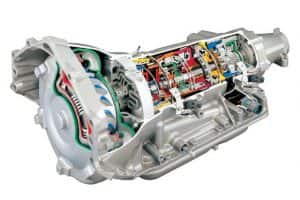 Gearstar focuses on the idea that engineering and building you the custom transmission you need will result in happier customers. These ideals are the foundation of Gearstar and have proven successful. Currently Gearstar transmissions boast a less than one percent return rate. The fact remains, when something, anything, is designed, built, manufactured, or produced for the masses, it will always carry a certain fitment issues. This goes without saying but every consumer is not the same. Furthermore, every performance and or custom vehicle is not the same. As a matter of fact, It's likely that almost none of them are the same. Your custom, hotrod, street, racer and classic vehicles are like a fingerprint. No two are the same. This is exactly how Gearstar approaches building your transmission. That is how Gearstar manages to maintain a less than one percent return rate. Designed for you, built to specs, and engineered to perform.
Check out more Gearstar here or contact us for assistance.