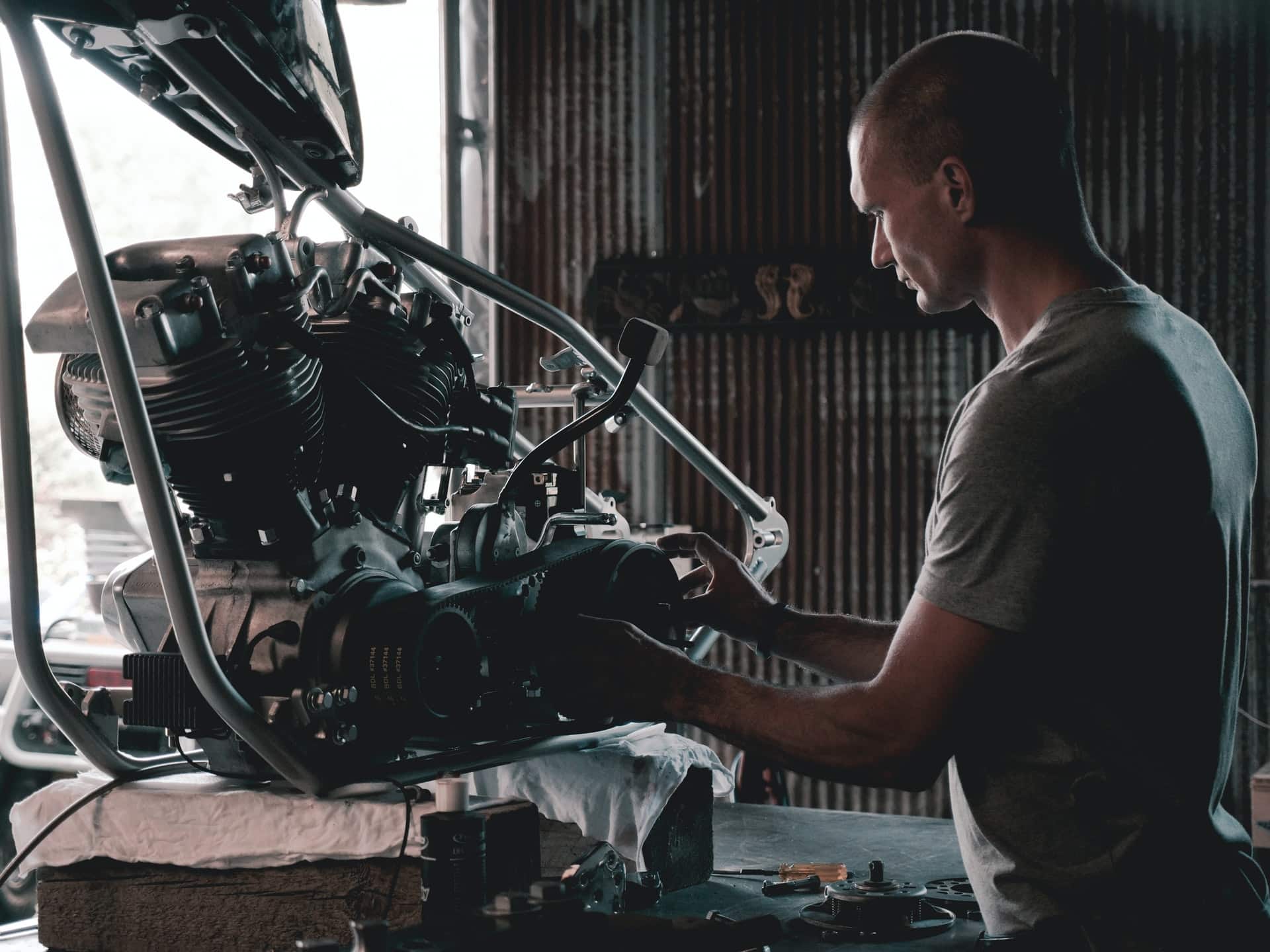 Your transmission has unceremoniously gone out, and you have no choice but to get a new one. However, repairing a faulty transmission is possible, which can even add several years to your automobile's lifespan.
Therefore, if you still love your car and want to keep it, you have 2 options: get a rebuilt transmission or a remanufactured one. But what is a rebuilt transmission, and what is a remanufactured transmission? Is there any difference between the two? Comparing these options will help you make the right choice or decision.
Let's get to the meat of the matter by starting with the term 'transmission rebuild.'
Transmission Rebuild: What is It?
Rebuilding a transmission – also known as refurbishing, or overhauling, or reconditioning – refers to disassembling it with the primary intent of getting it back into an excellent shape. This usually includes examining every part, cleaning all salvageable components, and replacing anything that has been excessively worn or damaged.
In most cases, rebuilding a transmission requires the replacement of soft parts such as
Gaskets

Bands

O-rings

filter

Clutches

Seals
Every component that is not designed to wear naturally is usually made of pressed aluminum or hardened steel. These can only be replaced on an 'as needed' basis.
Replacement components may be used or brand-new. Each torque converter and solenoids are replaced while aftermarket upgrades and even updates are installed during the rebuilding process.
The unit is reassembled and then installed in your vehicle, ready to take on the road once more.
But before then, several different road tests are initiated, and final checks or tests for leaks are carried out.
A custom rebuilt transmission should come with a minimum of a 50,000-mile and 36-month warranty, which covers labor and parts.
What is a Remanufactured Transmission?
Remanufacturing a transmission is a process that involves shipping the original factory-fitted transmission to the manufacturing facility, where the repair team does its best to restore the unit to factory standards.
At times, fixing some weak points and errors may require remanufacturing the components that lead to the failure of the transmission.
The entire remanufacturing process is quite similar to rebuilding a faulty transmission. To remanufacture a failed transmission, it is, first of all, disassembled, cleaned thoroughly, and carefully inspected. Then, every component deemed out of specification, damaged, or overly worn is replaced.
The components that go into remanufacturing the transmission are either requalified or new. But each one is designed to meet specific standards and tolerances.
After reassembling the transmission, it is carefully checked and tested thoroughly for quality assurance before being shipped back to the owner.
Transmission Rebuild vs. Remanufactured Transmission: What Options Should I Go for?
When it comes down to deciding whether to go for a remanufactured transmission or a rebuilt one for your vehicle, you have to consider several factors.
Here they are in no particular order:
Cost
The cost of remanufacturing or rebuilding a transmission is far less than purchasing a brand-new transmission or getting a new vehicle altogether.
Rebuilding a transmission costs anything from $2,800 to $3,800. This depends on parts, labor, and unforeseen circumstances. This is cheaper than buying a brand-new transmission which often costs between $4,000 and $8,000. This depends heavily on the model and make of your vehicle.
However, it is highly essential that you compare quotes in order to find reasonably priced technicians.
Quality
Rebuilding a transmission or remanufacturing one involves mixing old and new parts. The difference between the 2 processes is that every key component in a remanufactured transmission is brand-new. Dyno testing helps prevent any problems even before the transmission leaves the factory.
Turnaround Time
Rebuilding a failed transmission is a process that takes time. The transmission has to be uninstalled, disassembled, and inspected for worn components.
Then these parts will be purchased and fixed. The transmission is then reassembled and re-installed in the car. This process takes up to 3 to 5 days.
On the other hand, remanufacturing a failed transmission doesn't take much time. The transmission will only be shipped back to the manufacturer or factory. The entire process of working on a remanufactured transmission takes 1 to 2 days.
Warranty
The warranty that comes with a remanufactured or rebuilt transmission gives nothing but profound peace of mind.
In most cases, a high-quality remanufactured transmission comes with a factory-backed, 3-year unlimited mile warranty. This is due to the scope of the entire remanufacturing process.
The warranty period can even be longer, and some manufacturers allow suppliers/sellers to efficiently work on systems at the transmission shop of their choice.
But rebuilt transmissions are usually covered by a 12-month, 12,000-mile warranty, which pays for repairs if any defective components are found in the torque converter or transmission. This means that if you hit up to 12,000 miles – even if it is not up to 12 months since you repaired the transmission, your warranty expires.
In contrast, if your vehicle lasts up to 12 months without any notable incident – even if you have not hit up to 12,000 miles, the warranty expires.
The warranty for rebuilt transmissions is relatively basic, though the repair costs are covered up to 12 months. However, you are not permitted to repair the transmission in any repair shop of choice if it somehow fails during operation.
Therefore, ensure you thoroughly go through the terms and conditions the warranty covers. This is because labor charges are not often inclusive in rebuilt transmissions.
Reliability
This is where you need to consider the components used when remanufacturing or rebuilding transmissions.
Rebuilding transmissions typically involves patching the unit with old components that will work as expected. But these components are not brand-new ones.
In contrast, remanufactured transmissions involve the use of re-created components or parts that are fairly refurbished. This makes the unit look or operate like a new one.
Moreover, remanufactured transmissions are often paired with verified (authorized) shops, while rebuilt transmissions can be carried out from any verified or unverified workshop.
Although both remanufactured and rebuilt transmission may be highly compatible with your car, the truth is that remanufactured systems are higher in quality, and therefore more reliable.
Additionally, remanufactured units undergo intensive dyno testing processes before leaving the shop.
Conclusion
Whichever option you choose – i.e., a rebuilt transmission or a remanufactured transmission – it is vitally important to leave transmission repair only to AAA-approved, ASE-certified master technicians.
These technicians are capable of fixing your transmission into tip-top shape so that your vehicle can run smoothly again. The option you choose will also depend on how deep your pocket is, the turnaround time, warranty, etc.