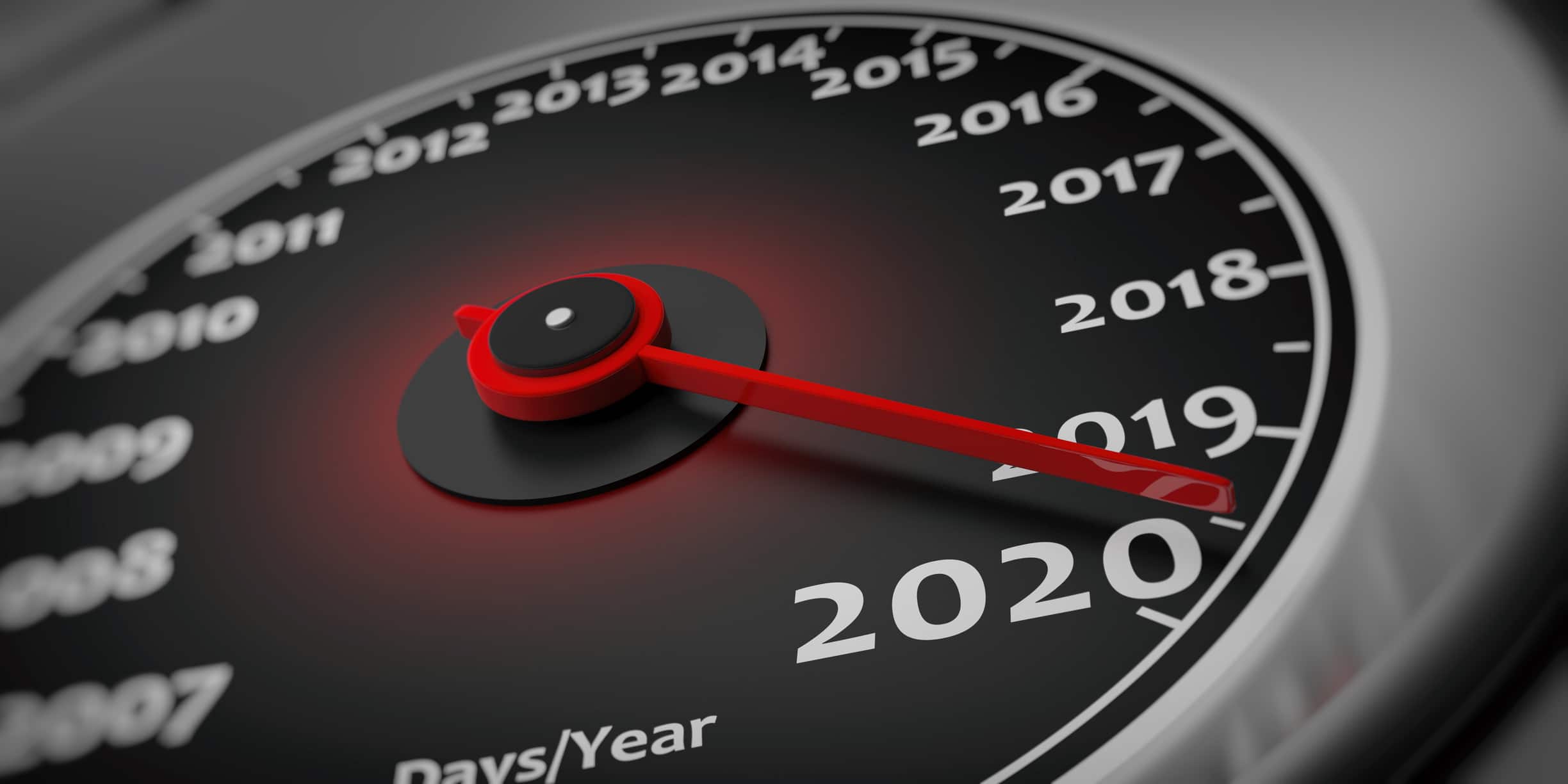 It's 2020! And if you're looking for the fastest cars from your favorite manufacturer, we've narrowed down to those that are worth the time, attention, and your hard-earned money. These are new and upcoming vehicle models that have been revamped with the latest hardware and software that meet the need for speed.
The designs of these 2020 models are major upgrades from their predecessors, and their road and off-road performance are more than impressive. So, you've got the money? Let's show you a great car that can be yours this year even before the rest of the world starts driving it.
New and Upcoming 2020 Vehicle Models
Here's a list of our top favorite new and upcoming vehicle models from top manufacturers of cars around the world. They include:
2020 Chevrolet Corvette
The 2020 Chevrolet Corvette Stingray is the eighth-generation of Corvette sports car from the American company, General Motors. As an upcoming convertible, the C8 is a mid-engine setup that only adopts a single part from last generation's Corvette.
What to expect, is an 8-speed dual-clutch transmission that helps to send the power to the wheel as well as a 6.2-liter V8 engine on all models of the C8. The C8 will also provide improved weight distribution and better handling, and its optional magnetorheological dampers ensure that it keeps riding flat through corners.
Accordingly, you should expect a ride that can handle the speed and load it'll have to endure. Its maker Chevrolet claims that this is not your everyday car – but a car you'll want to drive every day. It has been designed in different colors including Torch red, Artic white, Shadow Gray metal, Blade Silver Metallic, among others. So, how much will the 2020 Corvette cost?
The starting price for the 2020 Corvette has been set around $59,995 for the base model, while the other two trims go for $67,295 and $71,945. The C8 vehicle will go on sale from Spring this year, however, you can pre-order this ride.
2020 Jeep Gladiator
Another new ride you'll come to appreciate like every other car fanatic is the all-new 2020 Jeep Gladiator, boasting of a blend of SUV and pickup attributes. It was one of the anticipated pickup trucks prior to its release, and it is still creating a wave of excitement even after its launch.
This is a ride that has been specially designed for great off-road experience due to its suspension geometry and all-wheel-drive system. It may be just as exciting as the Jeep Wrangler, given that it can be optioned sparsely with roll-up windows and manual lock doors as well as upgraded with more bells and whistles.
Nonetheless, the Gladiator is even better since it packs in a lot more than usual. This one brings something different to the table by its extra 4000lbs of towing capacity and a five-foot pickup bed. You can take it one step further to upgrade the Gladiator with several off-road benefits including skid plates, locking differential, and different axle ratios.
There's the option to bring whatever you want along with you thanks to the 7,650-pound towing capacity and 1,700-pound payload of this ride. The start price for the Jeep Gladiator Rubicon is $43,740m while trims like the Sport, Sport S, and Overland go for $33,545, $36,940, $40,590, and $43,740 respectively.
2020 Ford Escape
Ford Motor Company is offering the 2020 Ford Escape, and it is a vehicle to keep a close eye on if you're out to get some adventure on the road this year. SUVs are quite popular in the US market and if you love vehicles of this nature, then this one might steal your attention.
The 2020 Ford Escape is slightly larger than previous generations of Ford Escape, however, it is lighter than its predecessor. What's more, the design of the Ford Escape makes it stand out from cars from previous generations, given its redefined interior and exterior looks.
FordPass Connect with 4G LTE Wi-Fi hotspot, WAZE Technology, among others are features that make this ride an admirable one. It's worth noting that there are different models of this vehicle and these are S, SE, SE Sport, SEL, and Titanium, while there are seven configurations of the vehicle.
What's evident on the base model is a turbo-3 and an 8-speed automatic, whereas, there are trims that feature a stronger turbo-4 and all-wheel drive. The 2020 Ford Escape has a start price of $24,885 for the S model, while the SE, SE Sport, SEL, and Titanium models go for $27,095, $28,255, $29,255, and $33,400 respectively.
2020 Land Rover Defender
An enhancement to the Defender lead to a 2020 Land Rover Defender, and the effort put into its design is definitely worth it. The design of this vehicle makes it powerful to handle off-roading, despite its simple yet rugged build.
It will even be featured in No Time To Die, the latest James Bond movie, which makes it even more exciting. On the other hand, this is an upcoming vehicle and it will be available as two diesel engines and two gas engines, which, therefore, gives you a choice between which.
Interestingly, there are expectations for a plug-in hybrid variant that could potentially rely completely on electricity to drive. The Defender has an 11.5-inch ground clearance and a wading depth of 35.4 inches, evidence that this variant has been significantly upgraded.
Much more, it features a 10-inch touchscreen, multiple cameras to make it easy to view the exterior while off-roading. There is also a software with over the air updates via 5G and its start price has been set at $65,100.
2020 Honda CR-V Hybrid
There's also the 2020 Honda CR-V Hybrid, a new vehicle and a slightly upgraded variant to the CR-V, which has been one of the best-selling vehicles in the United States. The CR-V Hybrid is one of the most anticipated vehicles in 2020, and it has been built with compact crossover proportions and interior refinement.
It features a revamped exterior look and its interior has been designed to impress given features like the wireless phone charger and leather-trimmed seats it comes with. This eco-friendly vehicle parades with outstanding performance and enhanced styling, and if that sounds, good, here's a vehicle to take very seriously.
What's more, its new set of wheels (19-inch alloy wheel), paint colors, and standard Honda Sensing driver safety technology are some things that give it an appeal. Supporting its high level of performance is a 2.0-liter 4-cylinder engine that is paired to two electric motors that can generate 212 horsepower, and an advanced two-motor hybrid powertrain for better fuel mileage.
2020 Hyundai Venue
The 2020 Hyundai Venue is a smaller variant to the Hyundai Kona, which makes it an ideal ride if you're looking for a portable ride. What's more, it can be moved into tight car spaces and driven speedily around big cities which are some of the perks of driving a small SUV in the first place.
The vehicle has chiseled angles, fresh style, and its small size does not translate in for fragility. In terms of specifications, this vehicle relies on a 1.6-liter four-cylinder that is paired to a continuously variable transmission.
There's the potential to improve to a six-speed manual gearbox, and that means you can have even more speed. The base model of this ride comes with several safety features including forward-collision warning and blind-spot monitoring with cross-traffic alert.
In line with that, there's Apple CarPlay and Android Auto which are all features on all models of these vehicles. There are three venue trims and these are the SE, SEL, and Denim which are offered at a price of $16,750, $18,650, and $21,450 respectively.
2020 Mazda CX-30
The Mazda CX-30 falls between the current CX-3 and CX-5 and has been built to feature the latest technology and safety. Compared to the CX-3, the CX-30 offers:
15.2 cubic feet of cargo space, instead of the 12.4 cubic feet found on the CX-3.
8.8" color touchscreen and Apple CarPlay, as standard which is the case of the CX-5.
Is a smaller model than the CX-5.
As part of Mazda's utility lineup, it will feature three engines at launch and two M hybrid SKY ACTIVE engines and one diesel powertrain, which is a range of choices. There will also be three different trims to choose from and specially tailored to the U.S. market.
The Bottom Line
These are the latest vehicles for 2020 to choose from if you're all about great speed. Each has been built to handle great on roading or off-roading, as such, you only need to choose a suitable vehicle to match the terrain you'll use it on.
There's a convertible, to begin with, a pickup truck, and SUVs, hence, there's a wide range of options to choose from. The best part is, these vehicles feature the latest technology which makes them a big competitor with their predecessors and vehicles from other manufacturers.