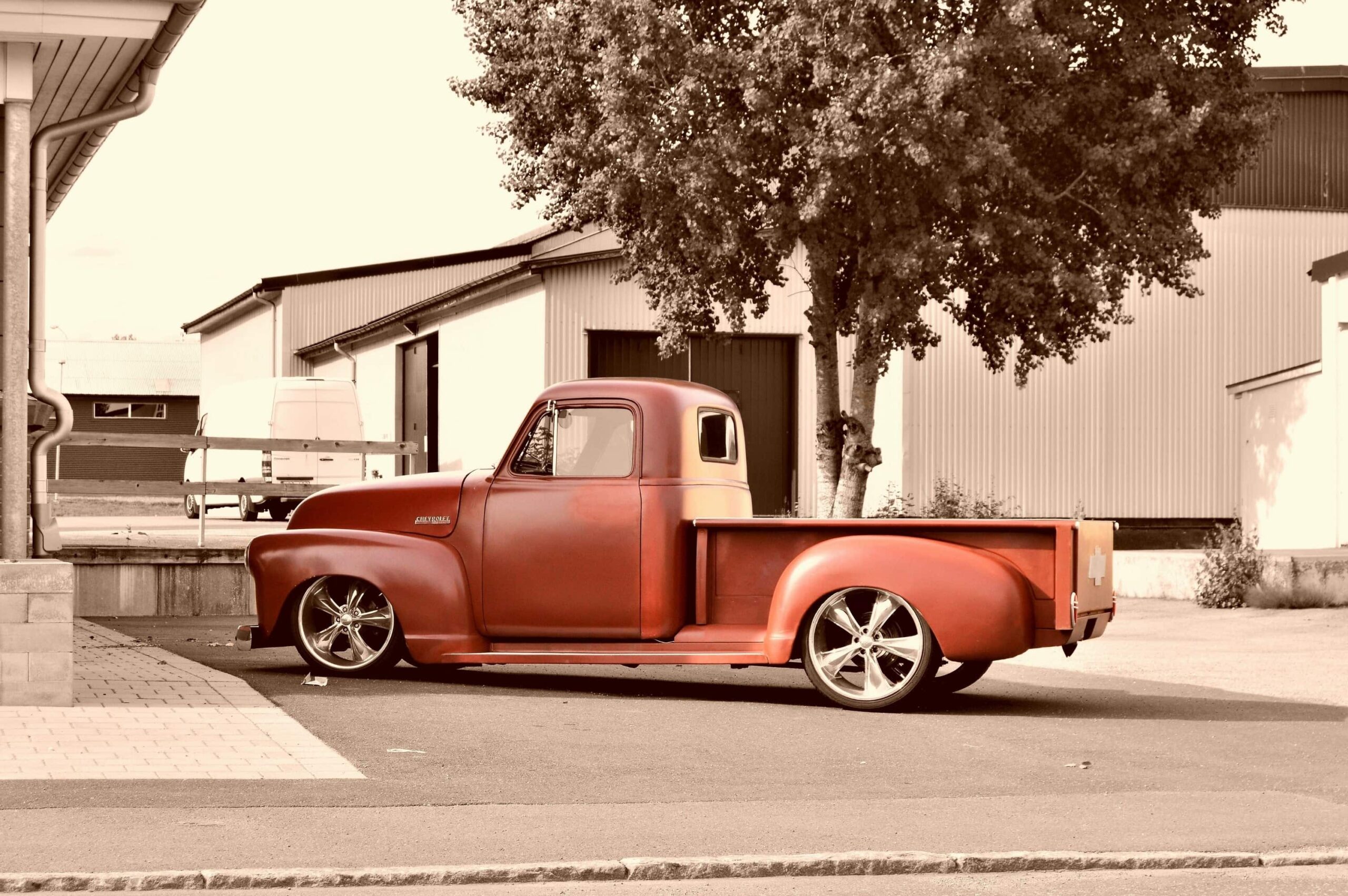 When adjusted with proper gear ratios and a set of the right aftermarket parts, the 4L60E can be just the high performance transmission you're looking for.
Transmissions ultimately determine how the output of an engine's power is translated throughout the rest of the vehicle. A transmission is built to prioritize – and there are plenty of things to prioritize. Do we need speed? Power? Efficiency? Weight? Cost-effectiveness? Throughout the decades, automobile companies have come up with increasingly fine-tuned and advanced examples of this, working off older concepts and introducing new ones along the way, such as electronic control and fine-tuning.
But when it comes to matching cost with performance on a Chevy, you can't go wrong with an older, customized transmission. While there's nothing wrong with refurbishing a classic muscle car with a new and improved Turbo 350, you're more likely going to see cars from the 90s and beyond outfitted with the more modern set of 4L60s and 4L60Es – four-speed automatic transmissions that are basically descendants of the Turbo-Hydramatic 700R4, a powerhouse of a transmission.
The 4L60E is an automatic transmission with electronic control (E), 4 forward gears (and 1 reverse), longitudinal rear-wheel drive, and a 6,000 lbs. maximum gross vehicle weight limit.
Yet the 4L60E isn't the only transmission of its kind produced by GM at the time. It began as the non-electronic 4L60, installed in most GM trucks (like the Pontiac) before the introduction of the 4L60E, and other transmissions include its successors the 4L65E and 4L70E for large heavy-duty trucks, and stronger transmissions built with different gear ratios for even larger vehicles, such as the 4L80E.
Why the 4L60E Transmission?
The 4L60E transmission remains a common choice for many Chevy enthusiasts looking for a stock transmission to begin with when working on a performance-friendly car. Its main advantage above other transmissions includes the inclusion of digital interfacing and control over the 700R4's TV cable (which was often a fault rather than an advantage of any kind), and the fact that it's generally cheaper at stock than a 4L80E or lower, yet still more than enough for any competent transmission expert to turn into a performance-friendly powerhouse.
Take someone experienced, and the 4L60E can easily become the ideal starting transmission to work on a Chevy drag racer.
Choosing the right 4L60E is the most important bit. The latest versions of the 4L60E are built with the modern LS GM engine family in mind, which was introduced in 1998 more than five years after the introduction of the 4L60E. They also come with a larger 300mm torque converter, much thicker than what was previously installed on older 4L60Es. This update, and the fact that the 4L60E was such a common transmission at the time (and continues to be a favorable tranny for LS engines), means that regardless of if your performance car comes with an LS engine or if you're installing the engine block in a classic muscle car for modern-day performance, you're most likely going to be working with a 4L60E as well.
Aside from the latest version, which is recommended for newer vehicles, try and match your car to the ideal iteration of the 4L60E. Differences in the bellhousing and torque converter are the most obvious ways to tell them apart: the first 4L60Es came with their integrated bellhousing, and the 1996-1999 versions featured removable bellhousing.
Taking the 4L60E Into the 21st Century Performance World
The main hiccup on the 4L60E is its gear ratios – 3.06 in first and 1.62 in second, which meant you were getting a massive amount of torque in first gear, before dropping down to about half that power in second. Third gear, of course, is at 1:1, and the fourth is reserved for overdrive. The 4L80E on the other hand features 2.48 in first and 1.48 in second, with a 440 lb.-ft. torque rating in stock vs. the 4L60Es 380 lb.-ft. torque rating.
But we're using the 4L60E here, not the power-robbing 4L80E, and adapting the gear ratios to be more efficient for performance is key when optimizing a transmission.
By changing the 4L60Es gear ratios to match a rear axle ratio of 3.73:1, with a 2.84 first and 1.55 second, you get a final drive ratio relatively close to 10:1 at first (specifically 10.59:1). Doing so means switching to a six-pinion planet over a four-pinion (or the five-pinion used in the 4L65E) – together with a few other aftermarket parts, you can easily turn this roughly 380 lb.-ft. torque, 400± HP transmission into a tranny capable of putting in work on Chevy cars with well over 700 horsepower.
Kitting out a 4L60E to the max means completely changing the transmission, installing new shift, EPC, PWM and control solenoids, a new transmission pan, a new gear set, new bearings, a 13-vane pump assembly, hardened stator shaft and rings, a brand-new cooler, and much, much more.
Knowing Your Gear Ratios
Gear ratios refer to the ratio between two perspective gears. When calculating performance, you must consider your car's rear axle gear ratio (often ideally set to 4.10:1), and the gear ratio for your transmissions drives. Different ratios produce different outcomes. Other things to consider include tire diameter (larger tires take longer to turn, to put it simply), sticky tires (traction improves overall performance) and terrain.
Ideally, you'll want a final drive gear ratio of about 10:1 in first gear. The 4L80E's 2.48, when multiplied to the rear axle ratio of 4.10:1, yields a close 10.16:1 – whereas the 4L60E's gear ratios are harder to work with, even with another rear axle ratio like 3.73:1. Changing the gear ratio can improve the car's performance, yield better engine rpm, make more efficient use of the engine's output and ultimately improve speed – which, in the end, is exactly what you want.
Geared for Performance
When adjusted with proper gear ratios and a set of the right aftermarket parts, the 4L60E can be just the transmission you're looking for. However, straight out of the box, it's hard to argue for it vs. the more efficient, yet typically costlier 4L80E.
Both transmissions have their pros and cons, and have different jobs. The 4L80E is built to drive massive heavy-duty trucks – the 4L60E can make itself a cozy home in classic Chevy muscle hot rods and modern engines alike. The key lies in building it just right for your own car – and that's where the experts come in. The right transmission needs the right car and engine. Creating a car suited for performance is all about optimizing mechanical relationships, and finding harmony in it.