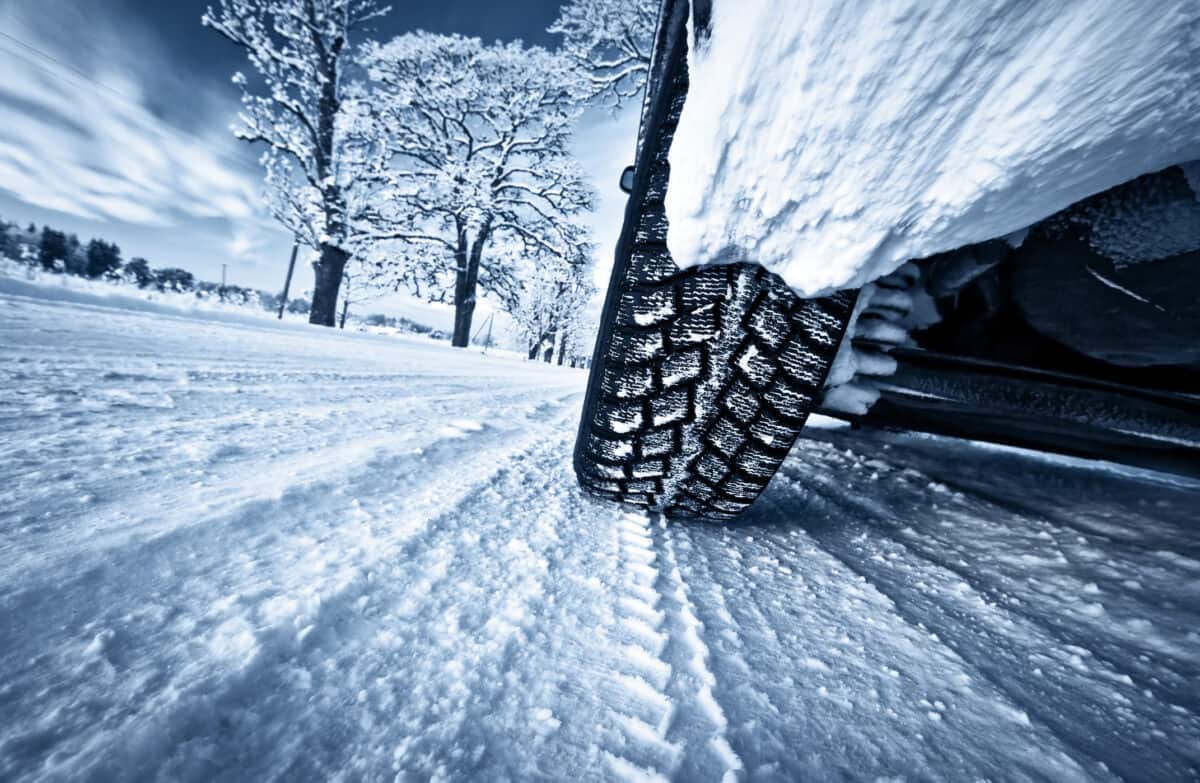 Winter is here, and this is not about the popular Game of Thrones series but about your vehicle. Your vehicle needs proper maintenance during the colder months as much as it does during warmer weather. This is why you need to take vehicle winterization more seriously than you used to.
Vehicle winterization depends on several factors, including the kind of automobile you have, where you live, as well as the age of the vehicle. However, you can do a few things to winterize your automobile, as a one-size-fits-all method does not exist. This article covers what you need to do since the season for vehicle winterization has arrived.
How to Winterize Your Vehicle
Here are some suggestions you should consider for vehicle winterization:
Wash and Wax the Vehicle
Before the weather becomes frigid and inhospitable, consider washing and waxing your vehicle. Washing your automobile exposes any trouble spots or scratches you should fix before winter arrives. Most northern states in the United States make use of road salt during winter to prevent the roads from freezing over. Although road salts ensure the roads remain free of black ice, they can wreak havoc on car pain, causing unwanted scratches, open gashes, and dents. In addition, these trouble spots will become susceptible to rust, eventually weakening your vehicle.
Therefore, ensure you wash and wax your vehicle. Waxing your vehicle before plowing through snow adds a layer of protection to your car paint. This helps the paint against the elements, including harmful chemicals.
So, feel free to invest more time waxing your automobile before the winter season arrives. Waxing guarantees 100 percent protection all through winter, and you don't have to break the bank in order to get your hands on the best waxes available.
Switch to Snow Tires
If you own a sports utility vehicle, it is time to switch its regular tires with a fresh set of robust snow tires. The soft rubber compound of snow tires maintains its flexibility in frigid weather while firmly gripping the road as you drive. These tires also have unique tread patterns involving wider grooves that quickly expel snow and water in order to boost traction in slippery conditions. It is not really essential to use snow chains, especially since they are not legal in every part of the country. So focus on a dedicated set of snow tires that guarantee better traction in winter.
Check Tire Pressure
Cold weather affects car tires long before you hit the road. Every 10-degree Fahrenheit drop in temperature ensures your tire pressure goes down by up to 1 psi (pound per square inch). This is why you should always ensure your tire gauge is close by. This is essential, especially if your vehicle lacks a tire pressure monitoring system that reveals each tire's psi. But you should consider getting a portable compressor you can plug into your vehicle's 12V outlets. You may need to pump up one of your tires to its appropriate pressure. Some cutting-edge compressors allow users to set a psi level and shut off as soon as the tire hits the pre-set mark.
Prepare an Emergency Kit
Something always goes wrong regardless of how much you prepare against unpleasant occurrences. These are usually far beyond anyone's control and, in many cases, may leave you stranded. However, the situation will not be so dismal and can be bearable if you strategically pack an emergency kit. Therefore, before setting out for a church picnic or family get-together, ensure you have the following gear on board your vehicle:
Jumper cables

Tire inflator

Gloves

Tire pressure gauge

Ice brush and scraper

Tire patch kit

Blankets

Flashlights

Snacks (non-perishable) and drinking water
That is not all. It wouldn't hurt to also have the following on board:
Triangle reflector kit

First aid kit

Road flares

Tool kit

Batteries

Paper towels

Cell phone

Cell phone fast charger

A change of clothing, which could be an extra shirt or blouse, and a pair of pants
Consider getting traction pads in order to give your car tires extra grip over wet or slick terrain. This is crucial if part of your plans for the day includes driving off-road in a 4-wheel-drive automobile.
Replace the Wiper Blades with Winter Wipers
Keeping your windshield clean is crucial, and you should be able to see at least 10 feet down the road. But unfortunately, your regular wipers won't be of much help during winter. Therefore, toss the old regular windshield wipers in your garage and get hold of a fresh pair of winter wipers that don't leave streaks on your immaculate windshield or make unpleasant noises while in operation.
Some winter wipers are equipped with their own heating elements. They are excellent additions to your vehicle, especially if it has heated mirrors and windshields. You may also consider wipers expertly treated with a hydrophobic agent. As these wipers operate, cleaning your windshield several times, they leave a coating that beads up water on contact. This makes your new wipers more than twice as effective against severe downpours.
Keep Your Car Battery in Excellent Condition
Frigid weather significantly reduces the cranking power of car batteries. By zero degrees Fahrenheit, your battery no longer has its full cranking power but only half of what it had at 80 degrees. Moreover, the oil in a cold engine is already thickened due to the frigid weather, making it more challenging to turn over. Therefore, check under the hood of your vehicle. If the connectors look misshapen and corroded or have electrical issues, replace the battery immediately.
Use Antifreeze the Correct Way
The job of antifreeze is not to prevent the water in your vehicle engine from freezing. Instead, its job is to lower the temperature at which the water in your engine can freeze. The fluids work as equal partners in order to ensure your engine functions exceptionally well despite the frigid conditions. When topping off antifreeze for cold weather, an excellent ratio is one-part undiluted antifreeze and one part water.
Conclusion
Winter can be tough on cars, SUVs, and trucks, and its toll can severely damage your automobile. However, vehicle winterization protects it from harsh weather. Follow the suggestions in this article, and your vehicle will definitely make it unscathed to another winter.