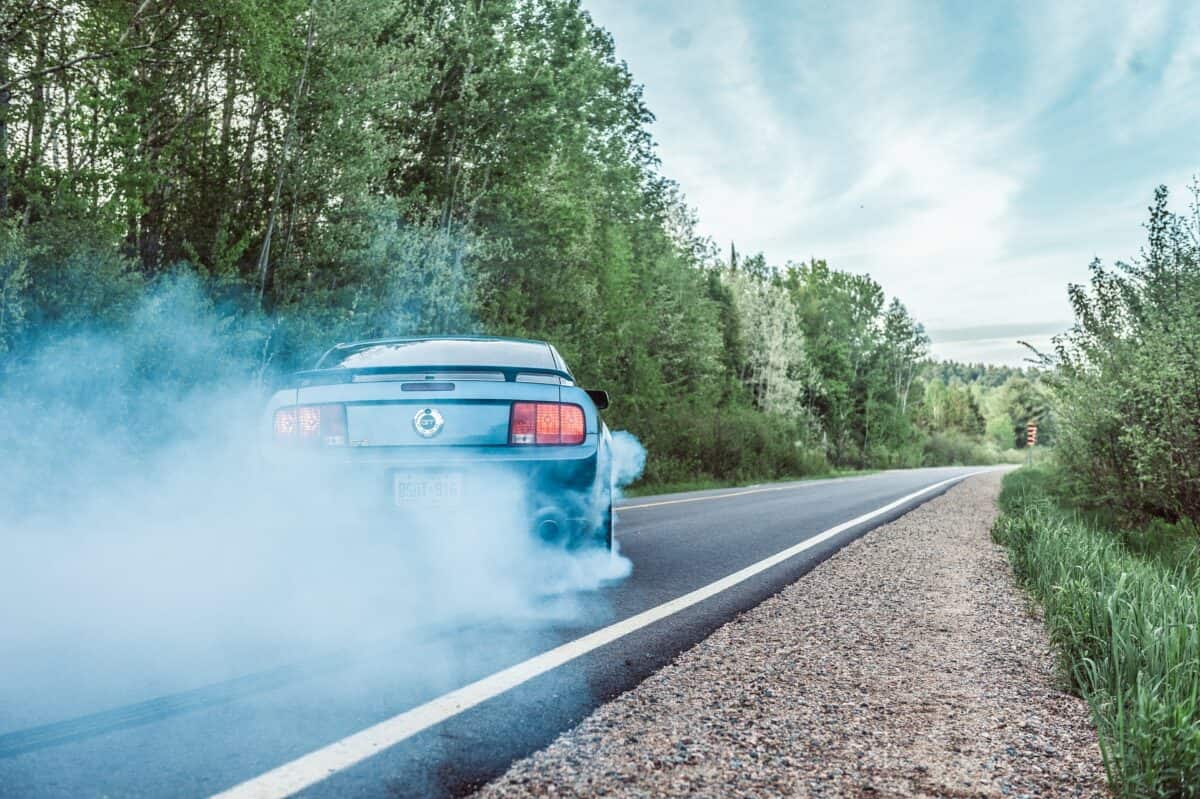 Heat and transmissions are archenemies and will never go hand-in-hand. When transmission overheating occurs, it can cause multiple problems in your vehicle. This makes heat the principal cause of most premature transmission failures that car owners experience from time to time.
Overheating transmissions account for about 90 percent of every automatic transmission failure recorded. It is so severe that you may need a total replacement, which will cost you a substantial amount of your hard-earned money.
This is because it is primarily responsible for the following transmission issues:
Failed bearings

Cracked gears

Inoperable solenoids

Ruptured seals

Slipping transmission bands

Delayed clutch engagement
Whatever component is within the area where the transmission is located can suffer a breakage due to too much heat.
Causes of Transmission Overheating
Heat is a silent killer that has surreptitiously claimed the very active life of an innumerable number of transmissions. In many cases, excessive transmission heat goes unnoticed until something breaks, and it becomes too late to fix it. It may even be quietly damaging your vehicle each time you put it in gear.
The primary causes of excessive transmission heat include:
Low fluid levels

Solenoid problems

Fluid leaks

Old/burnt fluid
Other factors that contribute to the overheating of transmissions include:
Living in an area with a hot climate

Towing heavy loads/caravan with your vehicle

Always driving stop-and-go in heavy traffic, etc.
This is why it is essential to know what to do in order to reduce transmission temperature. This will protect your vehicle and save you lots of money in the end.
The Automatic Transmission Fluid
The automatic transmission fluid works efficiently to take away heat from the transmission. However, it also provides lubrication as well as the pressure required when changing gears. Expanding springs, spinning gears, and whirring turbines generate a lot of friction as they function.
This friction generates excessive heat, which, if left unattended, can cause varnishing, stress fractures, etc. The damage to the transmission's internal components can be so severe that you will have to replace them.
This is why the automatic transmission fluid, which contains chemical additives, is formulated to absorb heat efficiently and flow through every moving component.
The hot fluid transmits the heat from the transmission to the radiator, forcing it through a specialized cooling chamber. This chamber makes use of aluminum fins that efficiently remove the heat from the automatic transmission fluid.
How to Prevent Excessive Transmission Heat from Destroying Your Transmission
If your vehicle undergoes heavy use every day, you should be worried about your transmission overheating.
However, don't fret: these tips will show you how you can prevent transmission overheating:
1. Install External Transmission Coolers
If your vehicle consistently hauls auto parts, other automobiles, wood, or heavy tools, you risk overheating your transmission. Your transmission will overheat due to the increased stress applied to your vehicle due to excess weight. This is more evident if your vehicle travels to and from hilly terrains.
Consider installing an external transmission cooler in your vehicle. External coolers are highly effective in keeping your transmission cool or at a regulated temperature, irrespective of the increased stress. External coolers will also work to minimize friction to the transmission, another cause of severe damage.
Visit the local transmission workshop to request or buy an external transmission cooler suitable for your vehicle. You can install the device on your own or get assistance from a professional mechanic.
2. Go Neutral from Time to Time
If you find yourself – in your vehicle, of course – sitting idly for a brief moment in traffic, shift your transmission into neutral and relax. Allow your vehicle to idle until the next moment when you have to move when traffic moves accordingly.
Allowing your vehicle to idle in neutral in heavy traffic, on railroad tracks, or while sitting at a red light significantly minimizes the strain on your vehicle's transmission. This is your transmission's chance to lose intensity by cooling down.
This action will prolong the lifespan of your transmission. Allowing your vehicle to idle in neutral when it is not in use will also reduce the amount of fuel your engine consumes. This means more money in your pocket as you save a lot of money as time goes on.
3. Check The Transmission Fluid Regularly
Make time to check your vehicle's transmission fluid at least once a month. This makes it easier to identify burnt or worn-out dirty fluid or low-level fluid issues. These warning signs are easy to spot before they cause severe transmission issues that can utterly destroy your transmission.
4. Add A Deep Pan
Consider adding a deep pan if you experience excessive transmission heat. Deep pans allow users to add more fluid to vehicles. This, in turn, spreads out the heat, dissipating it and removing it completely from the transmission within a short period.
Ensure you use only aluminum pans as they dissipate excessive transmission heat much faster than steel-constructed deep pans.
5. Change The Transmission Fluid On Time
Ensure you change your transmission fluid every 30,000 to 60,000 miles. You can do this easily on your own. But if you are not a DIY enthusiast, get your vehicle to the nearest transmission workshop in order to flush the fluid out of your vehicle.
However, if you live and drive your vehicle in a hot climate or find yourself hauling heavy loads from time to time or engaging in lots of stop-and-go traffic, it is advisable to change your transmission fluid every 15,000 to 20,000 miles.
This ensures your transmission fluid remains fresh at all times so that it can work efficiently by cooling the transmission.
Keepin' it Cool
Overheating is one of the #1 causes of transmission failure. Research shows that excessive transmission heat accounts for up to 90 percent of automatic transmission failures. It is often undetectable until it is too late.
This is why it is crucial to do everything within your power to cool your transmission or prevent it from overheating. The tips shared in this post, if adhered to strictly, will prevent the occurrence of excessive transmission heat.
For more information, news, and tidbits on all things transmission and converters, check our news section weekly. Gearstar specializes in building quality automatic transmissions from the ground up. Contact us today and see the difference.