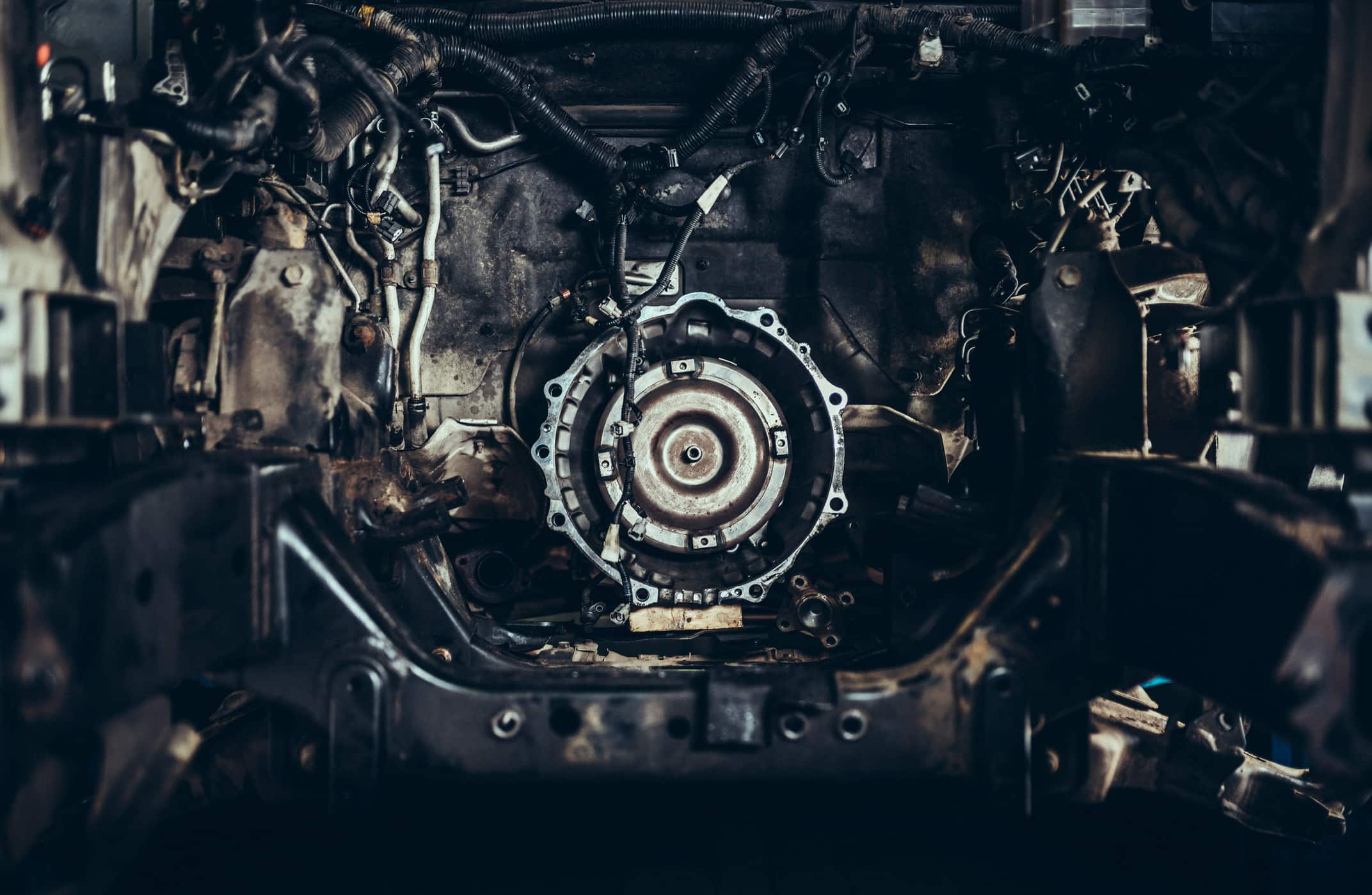 The 6L90E is a high-performance component suitable for handling as much as 700 horsepower. This 6-speed automatic transmission built by General Motors powers everything from family sedans to audacious muscle vehicles, SUVs, and pickup trucks, alongside the 6L80E model. The 6L90E transmission is primarily designed for rear-focused all-wheel drive and rear-wheel drive vehicles. This remarkable AT is paired with GM's V8 Duramax and V8 Vortec VVT engines.
This is why the 6L90E transmission is commonly used in GM diesel and heavy-duty trucks, including the Camaro ZL1 and cargo vans. General Motors manufactured the 6L90E in 2006, primarily designed for AWD/4WD and RWD applications. The 6-speed automatic transmission has several features, the most notable of which is the clutch-to-clutch function with a wide gear ratio for maximum efficiency and performance.
Difference Between the 6L80E and 6L90E Transmission
The 6L90E transmission succeeded the 6L80E transmission and is designed to transform the extra torque of the previous unit. The 6L90E transmission was critical as new vehicles with excellent or more significant performance were needed to hit the market. The primary differences between the 6L90E automatic transmission and its predecessor, the 6L80E transmission, can be traced to the internal hard components. First of all, the case of the 6L90E automatic transmission is shorter than its successor.
The reason behind this design was to enable the transmission to sufficiently accommodate extra physical gear assemblies. As a result, this transmission permits two additional pinion gears, equating everything to six. This critical modification is highly crucial for high torque and high RPM figures. In addition, this resulted in a large intermediate shaft to ensure 100 percent reliability, especially during loaded 3-4 upshifts where the shaft experiences great stress. Some applications came with many extra clutches across multiple clutch packs within the transmission. This increases the load capabilities of these clutch packs in the gears to which they are readily applied.
6L90E Transmission Specs and Ratios
The 6L90E automatic transmission provides optimum efficiency and 6-speed performance by taking full advantage of a much wider gear ratio instead of the conventional planetary gearset design. It has a die-cast aluminum casing with maximum input torque of 531 lb.-ft. and weighs approximately 245 lbs. with a torque converter and ATF. The 6-speed automatic transmission has a stall ratio of 1.9, a max shift speed of 6,200 rpm, a max GVWR of 15,000 lbs., and 29 spline output/shaft. It has zero PTO provisions and fluid capacity, approximately 13 quarts.
Gear Ratios
First gear: 4.027 to 1
Second gear: 2.364 to 1
Third gear: 1.532 to 1
Fourth gear: 1.152 to 1
Fifth gear: 0.852 to 1
Sixth gear: 0.667 to 1
Reverse: 3.064 to 1
This 6-speed automatic transmission is much larger than its predecessor, the 6L80E transmission, and features at least one more clutch plate in every pack than the 6L80E. This 6L90E transmission showcases a modular transmission case design that readily accepts numerous output shaft adapters and bell housings. This enables the transmission to be employed in various applications without requiring extensive modifications. It also doesn't require complete application-specific transmission designs.
Features of the 6L90E
The 6L90E automatic transmission is electronically controlled and comes with a 300 mm torque converter. In addition, it is integrated with haul/tow settings that provide alternative shift schedules for high load conditions and decent speed control features. The heavy-duty version of the 6L90E automatic transmission has one additional plate in every clutch pack. This is necessary for stronger output/input gearsets. In addition, the modular design of this 6-speed automatic transmission makes for easy integration between a wide variety of engine applications. As with all transmissions, service intervals for the 6L90E transmission require changing the filter and fluid at 100,000 miles under normal or standard service conditions and at 50,000 miles under severe service conditions.
Common Defects of the 6L90E
The 6L90E has never been considered terrible when it comes to specification. Nevertheless, it has a few inherent design flaws that are worth mentioning. The well-known issues the 6L90E transmission has included:
Randomly popping out of 'park'

Not shifting out of 'park'

When in 'reverse,' it makes a loud rattling sound
The primary source of these issues is the plucking rod actuator assembly, which is notorious for its failure. Unfortunately, moisture also finds its way into the transmission's casing and destroys the components that keep your vehicle functioning smoothly. Other common problems associated with the 6L90E transmission include:
Torque converter engagement or disengagement problems.

Hard shifts to third or fifth.

Transmission fluid over temperature.

Flare or slip on the 2-3 shift.

Slip in third or fifth gear.

No reverse or slip-in reverse.
The most obvious sign that the 6L90E automatic transmission has issues is when the reverse gear is slipping or no longer engaging. If you're experiencing any of these problems highlighted above with your 6L90E transmission, take your vehicle to a certified technician. The technician or mechanic will check out the transmission and make some recommendations, such as checking or leveling up the transmission oil, replacing the torque converter if it's worn out, changing the gearbox oil, etc.
Which Vehicles Have a 6L90E Transmission?
As mentioned earlier, General Motors uses the 6L90E automatic transmission on various trucks, cargo vans, and passenger vehicles. The weight capacity and superb torque handling of the 6L90E transmission make it perform exceptionally well in construction, commercial, and industrial settings. The Chevrolet Express/GMC Savana, Chevrolet Silverado HD, and GMC Sierra HD pickups started using this model in 2007 and keep doing so even today. Unfortunately, this makes some of the common issues associated with the 6L90E automatic transmission much worse due to the high usage and payloads they usually handle daily.
The Bottom Line
The GM 6L90E is a high-performance gear mechanism for handling as much as 700 horsepower. It is a 6-speed automatic transmission that powers everything from a wide range of vehicles, including family sedans, audacious muscle vehicles, SUVs, and pickup trucks, alongside its predecessor, the 6L80E model. The 6L90E is not perfect in every sense, but it is capable enough to still be in use today in many modern-day vehicles.