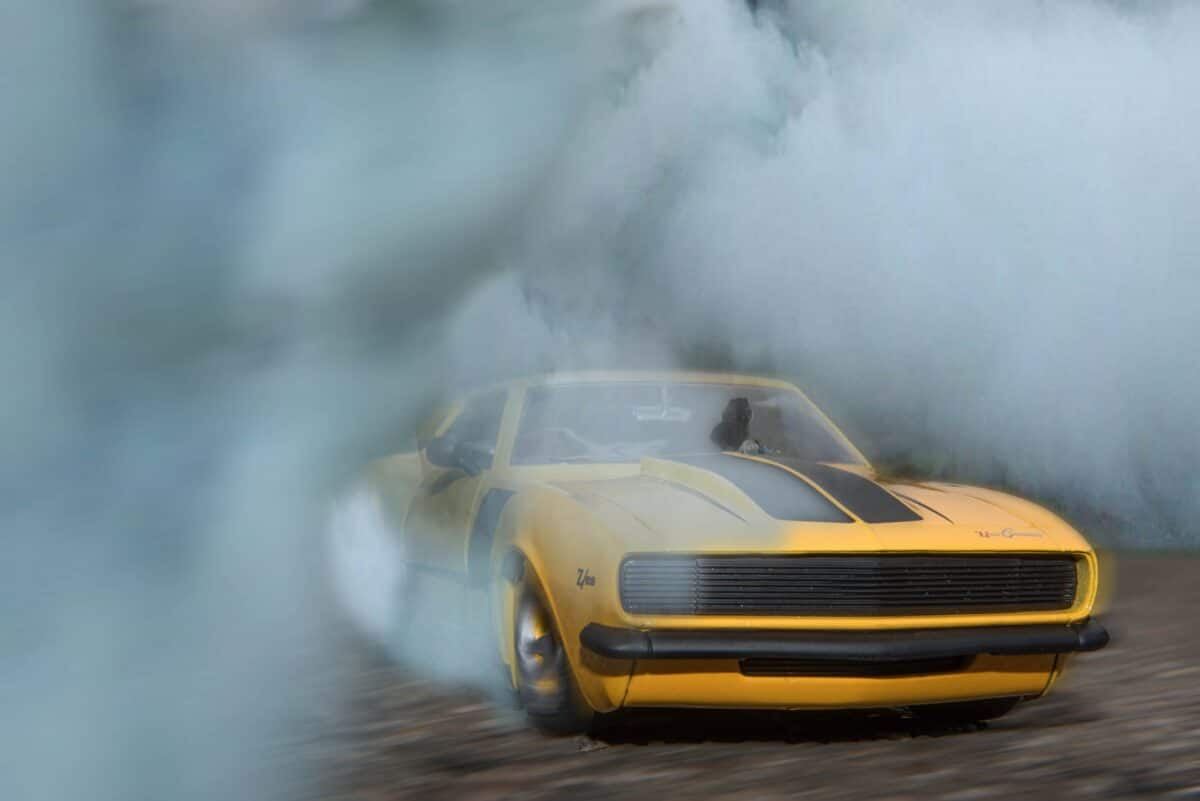 Most vehicle owners usually focus on inspections, oil changes, battery replacements, tire care, brake service, and air filter checks. Indeed, every vehicle requires family care routines for optimal performance. However, one vital service consideration often overlooked by most car owners is transmission maintenance–specifically a transmission flush.
Most transmission issues often end in replacement, costing thousands of dollars. But you can perform preventative services such as transmission flushes to keep your transmission in top-notch condition.
Here's what you should know about keeping your engine purring with a transmission flush.
But before then, let's check out what a transmission does in your vehicle.
The Transmission
The transmission is one of the hardest-working and complex components in a vehicle's engine. It is responsible for shifting gears within the motor and serves as the powerhouse of any vehicle.
Transmissions generally require proper maintenance, which includes constant lubrication via a transmission fluid. The latter protects the transmission from oxidative reactions as well as from the wear and tear that occurs due to the constant shifting and driving.
Why is a Transmission Flush Necessary?
The transmission fluid helps regulate temperature while keeping every component within the gear mechanism working seamlessly with zero friction.
However, since transmission fluids absorb heat when regulating the temperature within the gear system, the fluids start breaking down and burn over time. Waiting too long for a transmission flush may cause your transmission to deteriorate.
Transmission fluid flushes are necessary since they help prevent transmission issues. They work to ensure your vehicle is in peak condition at all times.
A transmission flush involves cleaning out old, dirty, and lackluster fluid from your transmission system and replacing it with fresh and clean transmission fluid. This process keeps your automobile healthy for a long time.
An ideal transmission flush should generally involve a transmission servicing such as:
Installing a brand-new air transmission filter

Installing a brand-new pan gasket

Fluid drain and removal from within the system, etc.
A transmission flush eliminates the need for costly transmission repair. It boosts overall engine performance while allowing your vehicle to shift gears smoothly and easily.
When is the Perfect Time for A Transmission Flush?
"But when exactly do I need a transmission fluid flush?" you may be asking. There is no one-fits-all answer for this because the measure of this service depends significantly on your driving patterns as well as your automobile.
Check the Owner's Manual
However, you can get an insight by checking your owner's manual. The manual should indicate the number of miles you need to cover in-between performing maintenance transmission flushes.
But if you can't find any transmission flush guidelines in your owner's manual, don't fret. Your car engine could be one of the few that comes with a 'lifetime' transmission fluid, especially if the transmission is sealed.
Nevertheless, even sealed transmissions can permit contaminants into the workings of your vehicle and cause an issue or two, albeit at a much slower rate than traditional car engines.
Therefore, you may still require a transmission flush every few years. Your local mechanic or the official site of your vehicle manufacturer may share some insight.
Transmission Fluid Checks
You can also perform transmission fluid checks which is another accurate and incredibly easy way to determine if you need a transmission flush.
Get a professional mechanic to look under your hood and check your transmission fluid's overall status. You need to verify that the transmission fluid levels are not overly full but full enough.
You need to also confirm that the transmission fluid is not dirty or discolored by checking the fluid color. It must also be doing its job, including maintaining proper temperatures within the system.
However, you may not be capable of performing this examination or evaluation unless you are a certified engineer or mechanic. If you aren't, experts highly recommend that you take your vehicle to the nearest local workshop.
Get the mechanic to help you check your vehicle's transmission fluid. You can also make this request every time you change your oil. This helps you stay far ahead of necessary transmission flushes while ensuring your vehicle receives proper care.
The Benefits of a Transmission flush
The benefits of transmission fluid flushes cannot be overstated. In many cases, a vehicle's transmission starts showing signs of wear and tear after every 30,000 miles.
Performing a transmission flush eliminates dirty fluid from the system and replaces it with clean fluids. The new, clean fluid re-lubricates the entire transmission system and keeps your engine purring. In other words, your vehicle runs much better as a result of this transmission service.
Here are the unique benefits of a transmission flush:
Prevents Overheating
Metal shavings and other particles from within the transmission eventually accumulate in your vehicle's transmission fluid. If nothing is done, the transmission and fluid start heating up, causing the particles to burn and overheat every internal component within the transmission system.
This can cause system failures, resulting in costly repairs. A transmission flush prevents these issues.
Boosts Fuel Efficiency
An optimally-functioning transmission places less strain on the other mechanical components in the vehicle. Reducing the amount of friction that rotating and moving parts produce results in an increase in the amount of energy that is transferred to the wheels.
This significantly improves fuel economy and saves you money on gas down the road.
Enhances Gear Operation
An overheating transmission turns the transmission fluid into a gooey, thick sludge. This development of clogged gears makes it difficult to shift between speeds.
A timely transmission flush eliminates or prevents this condition and improves gear operation.
Take Care of Your Transmission
Transmissions are an incredibly large part of the movement of any vehicle. If your transmission fails to function, your vehicle goes nowhere.
You can ensure the continuous functioning of your transmission by performing a transmission flush from time to time. A transmission flush helps prevent overheating, improves fuel efficiency, and enhances gear operation, among several other benefits.
Get a professional mechanic to check your transmission today to determine if you need a transmission flush. It could save you the thousands of dollars required to repair or replace a broken-down transmission.
Visit our news section every week for more insights, tips, and advice on transmissions. Gearstar specializes in building automatic high performance transmissions, built with phenomenal quality by expert builders. Contact us today for questions or inquiries about our transmissions, converters and controllers.