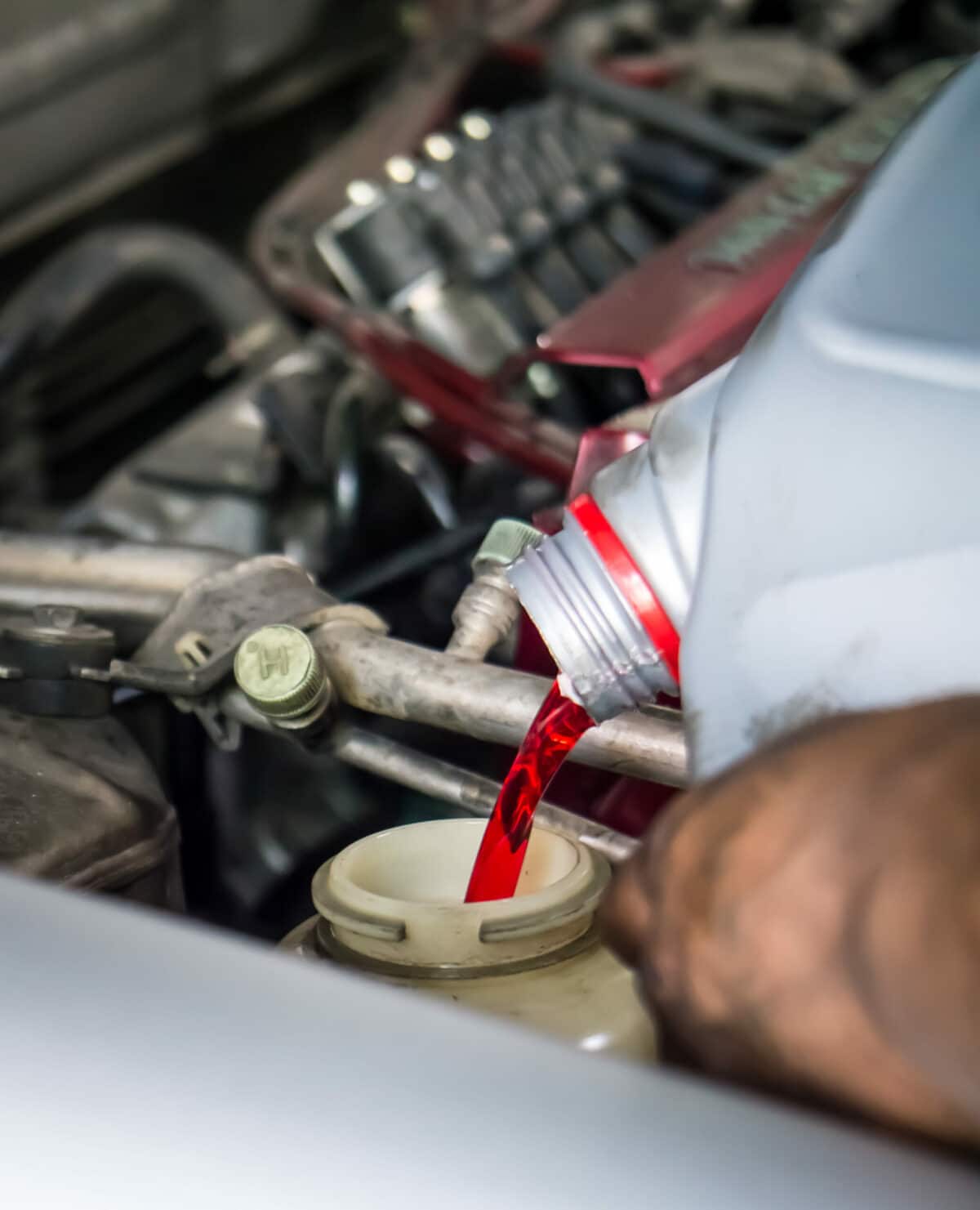 Do you know how revealing transmission fluid color is? It can help diagnose transmission issues while showing the overall health of your vehicle's transmission.
The color of your car's clean and fresh transmission fluid is usually bright red for a reason. But over time, the bright red color changes to maroon and brown. Should you be very concerned when this happens? This article will reveal the answer you need.
The Importance of Transmission Fluid
The transmission of your vehicle is highly essential in getting it into motion. Although the engine is primarily responsible for creating power, the transmission's job is to transmit that power to the wheels.
The transmission requires adequate fluid to reduce the friction between gear sets, create pressure, clean internal components, and prevent overheating. The fluid helps protect every component within a transmission system and keeps it free from dirt.
Checking the Transmission Fluid Color
You can determine the color of your vehicle's transmission fluid in your transaxle or transmission by following these steps:
Open your car's hood and locate the transmission dipstick

Pull out the dipstick from the filler tube

Determine the color of the fluid
Check the fluid at the end of the dipstick and try to determine its color. You can place some drops of the transmission fluid on a clean white sheet of paper to obtain a more accurate reading.
There is an automatic transmission fluid color chart that you can utilize. Match the color of the transmission fluid to the fluid color chart. This will give you an accurate explanation and what you need to do.
But first, let's check out the various colors of transmission fluid that you may likely come across.
Transmission Fluid Color and What It Means
Red
Most brand-new transmission fluids have this color. It shows the fluid is not contaminated or dirty. The see-through, viscous transmission fluid has not oxidized and can efficiently protect the transmission and facilitate shifting gears.
This implies that no action is required whatsoever when the transmission fluid still shows this color.
Pink
Your transmission fluid should never be pink. Transmission fluid with this color implies the presence of engine coolant or water. This diluted transmission fluid can easily damage your transmission.
Therefore, when you notice that the transmission fluid color is pink, take your vehicle to your local mechanic's workshop. Get the fluid drained from your transmission with the assistance of a professional technician.
Orange
If the transmission fluid looks orange, it is still in good working condition. However, it is an indication that the fluid is getting older.
You don't need to change it yet as long as you can see through the transmission fluid with its orange hue. You can still drive your vehicle around for some time – i.e., a few more days or weeks – before flushing out the transmission fluid and refilling the gear mechanism.
Light Brown
When your transmission fluid has a light brown hue, it also shows that it is getting older. The fluid may still be translucent and pose no danger to your transmission, meaning you don't have to change it yet.
Light brown transmission fluid is not really a sign of problems. You can still drive your car a bit longer before changing the fluid.
Brown/Dark Brown
However, as soon as the hue of the transmission fluid in your vehicle turns brown or dark brown, you have to change it. This usually occurs after your vehicle must have done up to 30,000 miles.
Brown or dark brown transmission fluid is no longer translucent but opaque. You can no longer see through the transmission fluid anymore. It is oxidizing – i.e., the fluid is getting filled with air bubbles which prevent the transmission fluid from doing its job effectively – and is no longer viscous.
So, change it right away as soon as you notice that your transmission fluid has taken on this color.
Other Ways to Check the Condition of Your Transmission Fluid
There are other ways to determine the overall condition of your transmission fluid.
The Smell of the Transmission Fluid
You can smell the transmission fluid. If it has a burnt odor, it simply means that the fluid is completely oxidized and overheated.
The outcome is that the fluid offers poor lubrication, increased heat, and friction. This may result in excessive wear and severe damage to seals and internal components.
In fact, in many instances, burnt and smelling transmission fluid already implies that the gear mechanism itself has suffered some internal damage. You need to change that transmission fluid as soon as possible and have the technician check out the overall condition of the transmission itself.
The Blotter Test
Place a few drops of the transmission fluid on a paper towel. Wait for about 30 seconds. If the fluid is light brown or red or spreads out across the paper towel, no further action is required. The transmission fluid is in excellent condition.
But if the transmission fluid does not spread across the paper towel or looks dark, it implies that it has completely oxidized. You will need a filter and fluid change or have to flush out the transmission fluid from your vehicle.
Consistency is Key
Your vehicle's transmission fluid color is one of the best ways to determine the overall health of your vehicle. You may also consider its smell and consistency in order to buttress what you suspect.
Most transmission fluids are red, though it is also not uncommon to get some in yellow or even blue. As the transmission fluid ages, the color changes gradually.
Therefore, consider changing the transmission fluid when its color has become dark brown. By protecting your vehicle's transmission via maintenance, you prolong the transmission's life span. You also prevent expensive rebuilds or replacements.
Make sure you don't settle for less than the best transmission fluid for your car for optimum performance. For questions or inquiries, and all things transmission or converter, visit our resources and support page for tips, tricks, and how-tos. You may also contact Gearstar using our online form or give us a call. We will be glad to assist you!