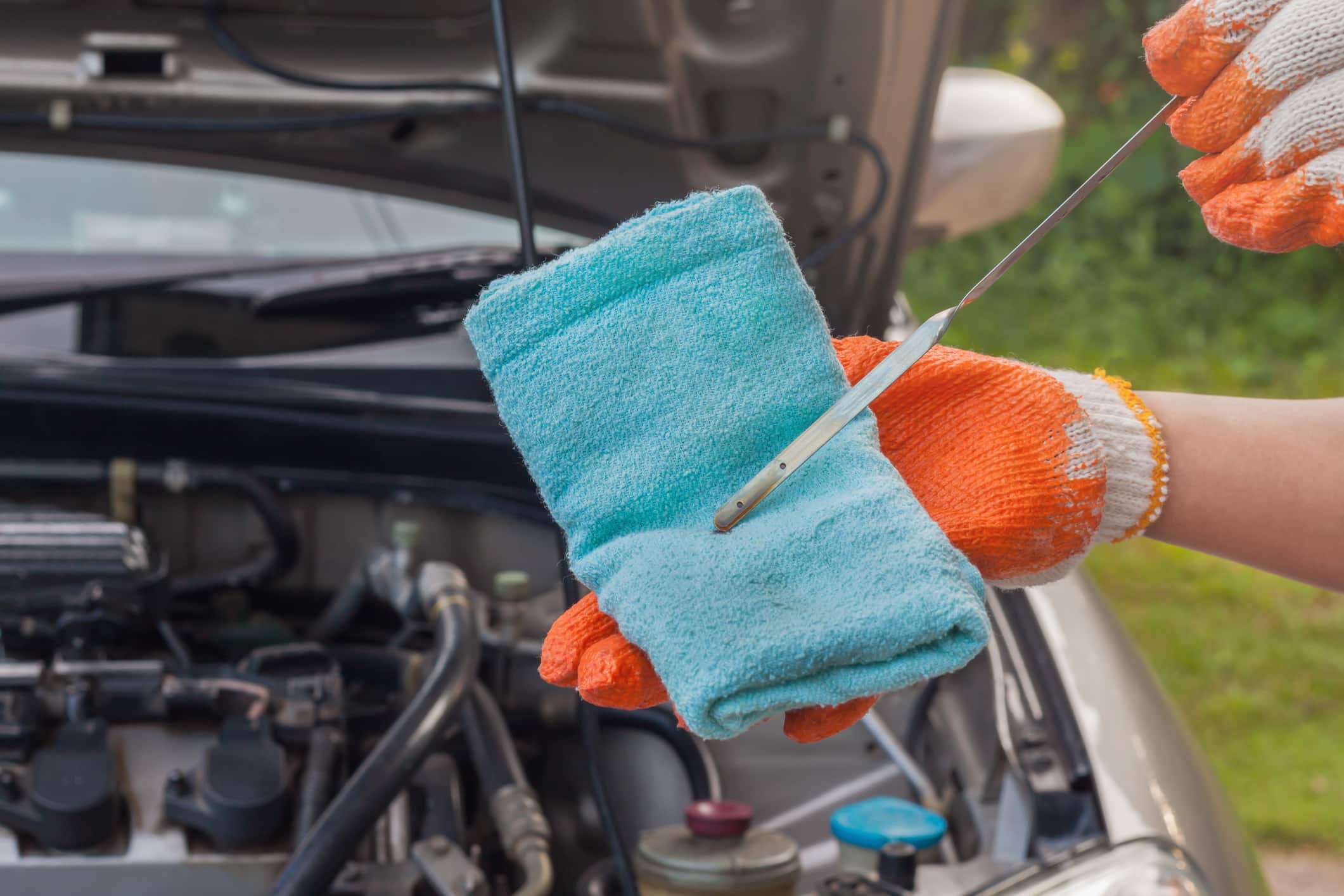 Do you own a car and are you aware that your transmission can encounter problems? If that's a no, then be informed that there are sure signs that your transmission fluid is low and knowing these symptoms can help you to avoid issues in the long run.
You may be wondering, what happens if the transmission fluid is low? The hard truth is that for each time you delay to top up the fluid, it is one step closer to totally damaging your car's transmission, its engine, and other essential components.
The effect may be evident whether you're aware of the early symptoms of low transmission fluid or not. For this reason, we've outlined the low transmission fluid symptoms, which will enable you to know when you need transmission fluid.
Why Is Transmission Fluid Important?
It may just be fluid and not some expensive component of your car, but why is transmission fluid so important? Now, if that question has crossed your mind time and again, here's what you should know.
1. Facilitates the Transfer of Power
The transmission's ability to transfer power from the engine to the pavement can be attributed to its fluid. In the same vein, the torque converter relies on automatic transmission fluid (ATF) to form a hydraulic circuit which enables it to transmit the rotational force between the engine and the transmission.
2. Cooling the Transmission
As the transmission operates for a long time, it tends to create heat. However, the fluid helps to absorb this heat and expels the heat through the radiator. This fluid helps to reduce slippage or the tendency for it to occur.
3. Enable Smooth Operation
Generally, the transmission fluid enables the car's internal components to run smoothly. That is evident in that fact that when it runs low, these components can wear and tear and even to a level where they are beyond repair.
Signs of Low Transmission Fluid
Outlined below, are the symptoms of low transmission, which will ensure that you do not keep driving when the fluid is low. Several users have asked if there is a low transmission fluid light that would've quickly notified them that it's time for a refill.
While there's no outright yes or no to that, nonetheless, being on the lookout for these significant symptoms can save you a lot of time, energy, and money, of having to repair car parts. They include:
Warning light.
Transmission overheating.
Difficulty in shifting gears.
Transmission fluid leakage.
Generation of unusual sounds.
Transmission slipping problems.
1. Transmission Overheating
If your transmission begins to overheat, it's a clear sign that trouble is brewing. It won't come as a surprise if the car's transmission ends up failing as a result of this ineffective transmission of fluid. This is because the fluid aids in the lubrication of components to reduce friction.
On the other hand, it is recommended that your fluid temperature should not go higher than 200 degrees since it also impacts negatively on the vehicle's performance. Also, consider the following temperature which could damage the transmission:
220 degrees: Varnish begins to form on metal parts.
240 degrees: Seals start to harden.
260 degrees: Clutches and the transmission bands start to slip.
295 degrees: Urgent need to call a tow truck.
2. Difficulty in Shifting Gears
Car problems can also stem from the sudden hard shifting of gears. While the sign might be most prevalent in manual transmissions which have led to the term "low manual transmission fluid symptoms," there's no saying that hard shifting cannot occur in automatics. The difficulty in shifting gears in automatics is evident when the car accelerates less smoothly compared to its mode of operation in the past.
That is to say; there is a sluggish response or delay (two to three seconds) in engaging the Drive or Reverse gears. It's also possible for these gears to be unresponsive, which can also be linked to the low transmission fluid pressure.
For manual transmissions, the gears may respond for a while since they do not require oil pressure to function and rely on direct drive system to move between gears. Nonetheless, there will come a time where the transmission overheats to the point that the gears begin to melt. One way to prevent this is to ensure that the oil in the gearbox is sufficient. It must also be clean and free of any dirt that could be transferred into internal parts.
3. Transmission Fluid Leakage
Another sign of low fluids or low ATF is transmission fluid leakage. You can tell if the fluid is leaking from your car by carrying out frequent checks underneath the vehicle as well as the engine's compartment. A bright red color leaking will tell you that something's not right.
It's even worse if it has a dark color and smells burnt, then there's a need to get help immediately. That is because if the leakage is left unattended to, more content will be discharged, which affects the way the internal components are lubricated. Less fluid at some point will create noise as the car shifts between gears and could take it one step further to need a new set of gears as a replacement.
4. Generation of Unusual Sounds
Vehicles are meant to operate noiselessly, but that may not be the case if you're running low on the fluid. It means the bands and clutches will be poorly lubricated as they rub together.
Similarly, if there is a loose transmission torque converter, it can also result in the production of noise, which may be similar to a rhythmic pounding. There's also a grinding clatter that can be heard while in a neutral position and it is a sign of low transmission fluid. Any of these sounds produced calls for a check-up of the transmission to prevent future problems.
5. Transmission Slipping Problems
Poor synchronization between the vehicle and the engine could cause transmission slipping. This is when an engaged gear slips and as such, does not stay in the mode which it was selected. What happens here is the engine speeding up without the car itself responding.
As a consequence, it should not be ignored since it could cause problems in gear engagement. This and many more make driving on low transmission fluid, not advisable. Another issue is having residue build-up in the fluid, which could retard the free flow of fluid.
6. Warning Light
The fastest way to detect a problem in your car is to take note of the "check engine light" and if it's notifying you that there could be a minor issue. Even if the car seems to be in great shape, it's not full proof that there could be no issues somewhere, which is why the light notification should be given importance.
On the other hand, it may be nothing to worry about if it's the only sign that is evident because some check engine light problems may relate to anti-pollution systems. This means the car can still be in drive without necessarily being stopped. However, if a smell is perceived and noise is heard while the light is blinking, it's better to stop the car and have it towed to the nearest auto repair shop.
How to Check Your Transmission Fluid Level
If your vehicle is having any of the listed above signs of needing transmission fluid, then you need to confirm that the culprit is actually a low fluid or debris in the oil. All you have to do is use a dipstick to check if oil's level is in line with the level that has been specified in the car's manual.
The use of the dipstick can be carried out on a monthly basis. One more way to carry out an examination is to determine if the fluid's color has changed, or it has a bad smell. Finally, you can change the fluid if its color changes to brown or black, and it has an excessive burning smell.
Conclusion
These signs that your transmission fluid is low are a sure banker since they can help you preserve the life of your car. On the contrary, not being aware of what could potentially damage your much-admired ride could do more harm than good to it.
That being the case, each of the symptoms should be prioritized, and if one or more are encountered, then you need to seek the professional help of a mechanic. They'll be in the right position to help you out and get your car into good condition again.
And whatever it takes, do not ignore these signs or procrastinate hoping that you can manage the vehicle till the end of the week or months end. The earlier your transmission fluid is restored, the better.