Questions You Should Ask Before Upgrading Your Ride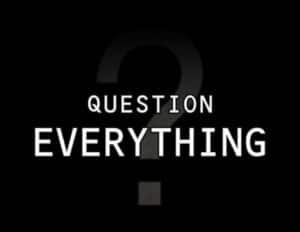 There are many questions you should ask before upgrading your ride. It is important to consider what the vehicle will be used for and what you're looking to get out of the car or truck. Is your custom a cross country cruiser or a weekend racer? Maybe a combination or a none of the above. Have you built a pampered show car or a heavy duty work truck? There are so many factors to consider when determining the upgrades and modifications you're making to your vehicle. Consider addressing the questions before diving in. The list of potential modifications and upgrades is extensive, but the most common sought out mod is horsepower upgrades.
Greed for Speed and Power
The greed for speed and power syndrome plagues all drivers. There is always a burning desire for more power and more speed. It's the racer inside all of us clawing it's way to the surface. What was once enough is now inadequate. We enjoy customizing and modifying our vehicles. The parts catalogs featuring the bolt on horsepower continue to reel us in with credit card in hand. Adding 20+ horsepower here and 30+ horsepower there. Undoubtedly exciting, the greed for speed and power has underlying hidden side effects.
Too Hot To Handle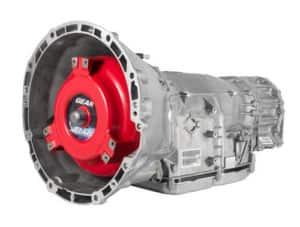 The fact remains that most individuals won't consider their vehicles transmission until something goes wrong. Another interesting fact that goes overlooked is that your new found addiction to horsepower and speed is likely too hot to handle for your factory transmission. In addition, many aftermarket and performance transmissions are shelf units built considering the masses. A Gearstar Performance Transmission is custom built to your specifications and over engineered to ensure quality. A perfect example is a custom is pushing 700hp with a factory transmission designed to handle 500 hp max. Many of us won't bat an eye until the current set up fails. The factory transmission was built with limitations comparable to the vehicles hp and torque output. Then car guys, star modding, upgrading, and adding. At some point, probably when you least expect it, that neglected factory transmission will give up.
Conclussion
Every Gearstar transmission is custom built to your exact specifications. We do not shelve any units. The transmission you purchase is custom configured for your application. Your custom performance transmission is built, by the same master technician, from start to finish. One pair of hands ensures no detail, no matter how minute, will ever be overlooked. In addition, Gearstar DYNO tested with converter the equivalent of 100 miles to insure that transmission and converter package are in perfect operating condition before they leave our facility. Gearstar dedicates to engineering and manufacturing the finest performance transmissions in the world. Additionally, we streamline communication and manage expectations so that we deliver you our best product. Gearstar manufactures performance transmissions to the specifications of the engine in which it is going to serve. As a result, matching the rear gear ratio and the horsepower and torque output of the engine. In conclusion, quality over quantity. It's what we do. Check out the #GearstarStrong #ParadigmShift here
Contact us with any questions or for more information.