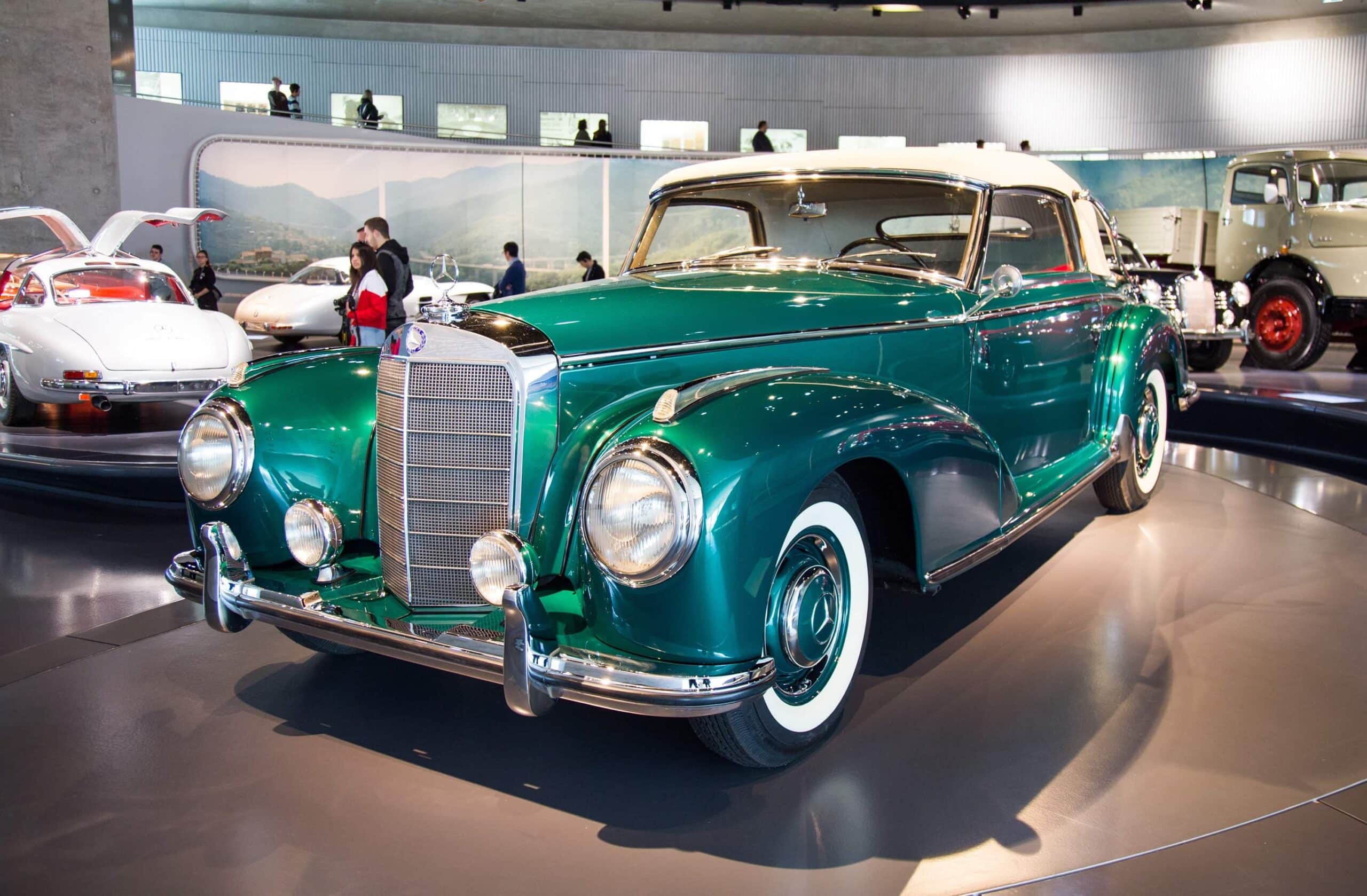 This year's annual SEMA Show recently wrapped up in Las Vegas, drawing industry veterans and car fanatics alike to see all the latest and hottest auto products in one place. It's the place to be if you're a gearhead, and this year was no exception.
About SEMA Shows
The SEMA Show is a convention where top names in the industry come to show off their latest products. As well as this, there's plenty to see and do. There are workshops, educational seminars, product demonstrations and networking opportunities.
If you work in the auto industry, it's an opportunity to meet others in your field and get to know others. You can also take part in the workshops and seminars and come away with some new knowledge that you can take back home.
As you can see, this is why the show is just so popular and comes back year after year. There's always something new and exciting to see. Attendees are guaranteed to come away with lots of new ideas themselves, and people at home are always anxiously awaiting news from the show itself.
2017 SEMA Show Highlights
This year's SEMA Show was a success yet again – revealing a hefty load of exciting automotive industry news and events to look forward to in 2018. Here are our top favorite highlights from the 2017 SEMA Show.
1967 Chevrolet C10 Centennial Truck

Launched in 1960, the Chevy truck changed the way we see pickups forever. In 1967, the design was improved on by giving revised suspension to the now classic style. Of course, the 100th anniversary of Chevrolet's celebratory truck was honored at this year's SEMA Show – and rightfully so!

"One hundred years and 85 million trucks later, Chevrolet trucks continue to inspire, support and reward through hard work and recreation," said Sandor Piszar, Chevrolet Trucks marketing director. "We are celebrating this historic milestone with the customers who have trusted Chevy Trucks for generations."

BMW M3 30 Years American Edition

In another celebration, BMW celebrated 30 years of the M3 being sold in the United States. Take THAT, Europe! To better show off the hard work of the BMW Designworks team, the BMW M3 30 Years American Edition shined and sparkled on displayed for SEMA Show-goers all weekend long. This model will be restricted to a single production unit.

Maxlider Four Horseman Ford Bronco

At the show this year, Ford confirmed that they're bringing back the infamous Ford Bronco. One customizer though has beaten them to the punch, using a first generation Bronco to create a four door model, which has now been dubbed the Four Horseman Ford Bronco.

Gunther Werks 400R

Another custom job, this time Gunther Werks decided to turn their hand to the Porsche 911. Their model uses hardcore water cooled technology, much like the later Porsche 996 model did. The result was the very impressive Gunther Werks 400R.

Honda Civic Type R Crate Engine

There are many people who want to take advantage of the Honda Civic Type R engine, without having to drive the Honda Civic Type R. Well, their prayers have been answered, thanks to the reveal of the new Honda Civic Type R crate engine.

Mopar Hellcat V8 Crate Engine

For those who have been looking for Mopar engines in their cars, they now have a crate engine to call their own. This means no more chasing wreckers looking for engines, and no more scouring wrecking yards. The Hellcat V8 crate engine has everything you need, in one package. This was one of the most exciting pieces of news to come out of this year's SEMA Show.

Plymouth Air Radial Truck by Colorado Auto & Parts

The Plymouth Air Radial Truck was one of the most curious exhibitions to take place at the 2017 SEMA Show. Created by Gary Corns of Colorado Auto & Parts, this model features a 1939 Plymouth pickup truck, combined with a seven cylinder Jacobs radial engine from a Cessna 195 plane. There's been no word yet if this car can actually fly.

1972 AMC Javelin AMX by Ringbrothers

For the 90's anniversary of Prestone this year, the Ringbrothers customized a 1972 AMC Javelin AMX. It was one of the most fascinating builds at the 2017 SEMA Show, especially as builds based on Javelins are so rare.

Toyota PriuSRT8

The second generation Prius was given a makeover that makes it look and feel almost recognizable. Given its supercharged Hellcat V8 engine, the Toyota PriuSRT8 is a concept that totally goes against the forces of Prius nature, as well as our idea of what a traditional Prius is, or should be!

1963 Wide-Body AMC Rambler Wagon by Suzy Bauter: "Flare Witch Project"

Known as the "Flare Witch Project", this beauty was certainly our favorite custom build at this year's SEMA Show. The name comes from the steel wide-body fender flares that were added, as a key visual enhancement.
There you have it! That's just a small taste of what the 2017 SEMA Show debuted and highlighted. The event just wrapped up, and already, gearheads and auto fanatics are anticipating the 2018 SEMA Show – which promises to be even more exciting, with even more custom builds and new releases to debut. Until then, fellow car enthusiasts!