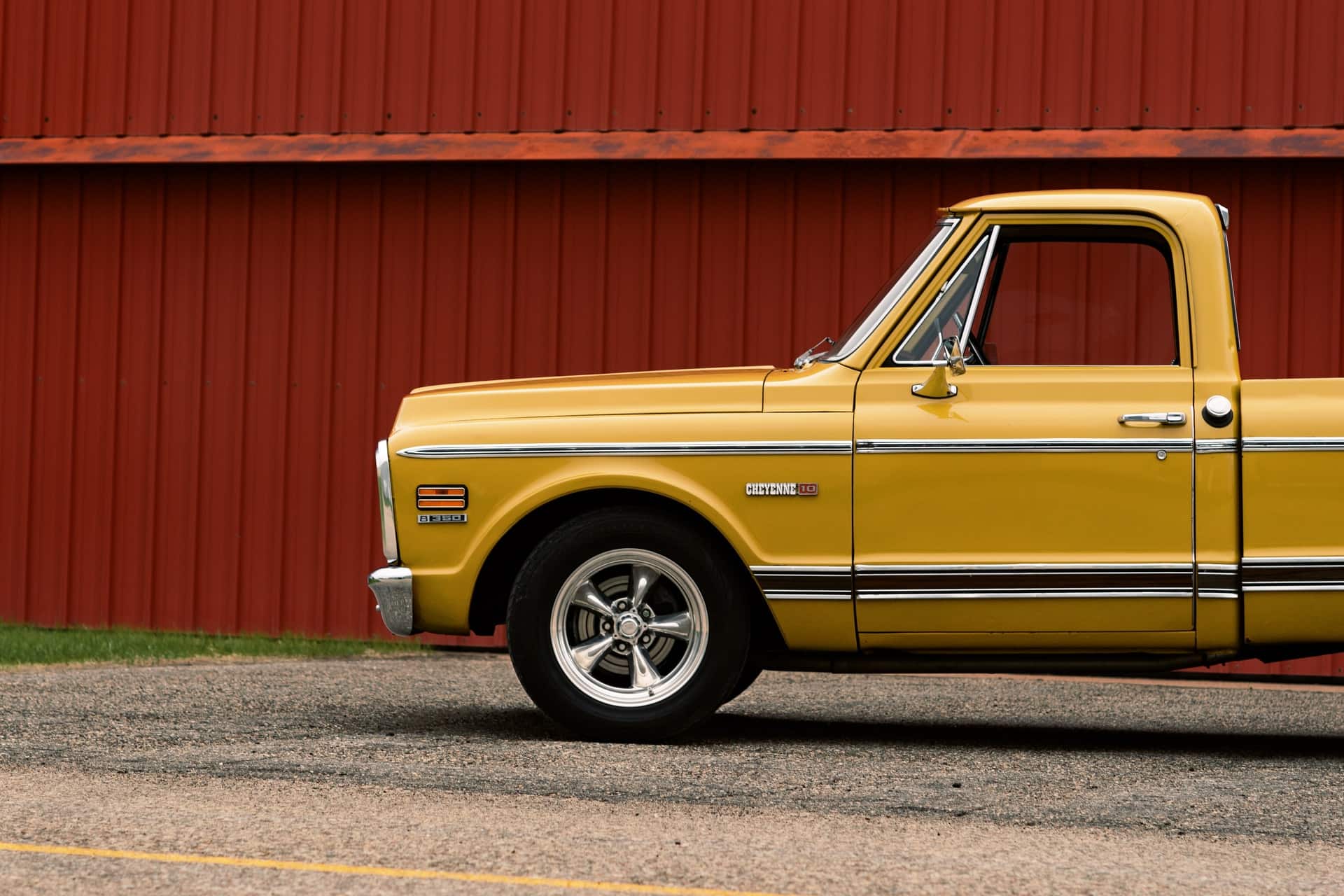 Are you having transmission problems? You may be thinking the time is ripe for you to get a brand-new vehicle. However, the benefits of rebuilding your 4L60E transmission cannot be overstated. 
Here's what you need to know about the 4L60E, why you should consider upgrading/rebuilding the transmission, benefits of a rebuilt 4L60E transmission over buying a brand-new one.
Overview of the 4L60E Transmission
The 4L60E is a four-speed overdrive, automatic shift, and longitudinally positioned transmission that many experts consider to be the best rendition of the greatest overdrive automatic transmission ever made.
But before the 4L60E transmission, there was the popular Turbo 700R4 produced in 1982. The 4L60E has been General Motor's most successful continuation of the 700R4 – also known as the 4L60 – since 1990.
The 4L60E transmission refers to the electronically (E) shift-controlled version of the 4L60 transmission.
The 4L60E transmission can be easily identified and differentiated from others by its notable, removable bellhousing. It was produced and released in 1996 right behind the .3L V6 engine and more broadly against V8 engines the following year, i.e., 1997.
By 1998, GM phased the 4L60E transmission into full implementation in RWD car platforms as well as trucks in 2WD and 4WD configurations. 
The 4L60E derives its unique designation from its specifications:
4-speed

Longitudinally positioned

6000 lbs. GVWR (gross vehicle weight rating)

Electronically controlled (even though the transmission is known to see factory service in trucks that weigh up to 8,600 lbs.)
The 4L60E transmission has remarkable strength and is currently the darling of the ever-evolving transmission building aftermarket. It is capable of efficiently transmitting highly impressive power from performance car and truck applications.
General Motors produced high-performance versions of the 4L60E transmission. This was used extensively in several tire scorchers like:
The Chevrolet Impala SS

Chevrolet Corvette

The Pontiac Firebird

The Chevy Camaro

The Australian-built Pontiac GTO
The 4L60E transmission uses 2 shift solenoids which are utilized for actuating gear changes. They were known as Shift Solenoid A and Shift Solenoid B in early versions of the transmission. The PCM could achieve up to 4 distinct gear ratios by turning them on and off in pre-set patterns.
But they were soon changed to 1-2 Shift Solenoid and 2-3 Shift Solenoid in order to comply with OBDII regulations.
Specs
The basic specs of the 4L60E transmission are as follows:
Weight: 146 lbs./dry and 162 lbs. wet

Fluid capacity: 8.4 quarts (9.64-inch torque converter), 11.4 quarts (11.81-inch torque converter). 4L60E versions with the large cooling circuit or deep pan require up to 14 quarts.
GM focused on taking off the reliance on hydraulic pressure in order to make gear changes. 
Performance and fuel efficiency were significantly improved using a computer that could readily interpret data obtained from speed sensors and swiftly decide the most appropriate period to shift gears using solenoids.
Reasons to Upgrade/Rebuild the 4L60E Transmission
Automatic and manual transmission upgrades can do a lot of good for your vehicle. Starting from a significant increase in acceleration to fully ensuring that your 4L60E transmission components don't break down when you least expect.
This is the primary reason why many car owners consider efficient transmission upgrades for their system – to make sure that the engine doesn't generate more torque than the 4L60E transmission can handle.
If this happens, it may result in a considerable breakdown of every transmission component you know, including forks or shafts.
But simple 4L60E transmission upgrades ensure your engine handles more power as well as a highly improved level of performance and average peak power. This ends up providing that extra boost in speed you crave for.
The considerable increase in the level of performance after upgrading your 4L60E transmission is attributed to its enhanced gear ratios. This is where the engine spends much more time within its sweet power spot.
Upgrades are as important for your vehicle's engine as changing the transmission filter and oil.
Benefits of a Rebuilt 4L60E Transmission
As you already know, most automatic transmissions are expensive. Companies that sell the 4L60E transmissions and others always charge outrageous prices for brand-new ones.
This is mostly because transmissions are constructed with precious metals. Moreover, the manufacturing process is extremely complex.
However, getting a rebuilt alternative is highly recommended instead of spending a fortune on a brand-new 4L60E transmission. Some of the reasons or benefits of getting a rebuilt 4L60E transmission are as follows:
Saves a Lot of Your Hard-Earned Money
A rebuilt 4L60E transmission is not only affordable but also an excellent option over new transmissions.
Most vehicle owners usually have a few misgivings about buying a rebuilt 4L60E transmission. The major question on their minds has to do with the reliability of a rebuilt transmission.
After all, buying a low-priced 4L60E transmission can only imply that it will not deliver a stellar performance compared to a brand-new transmission.
But this is far from the truth. The primary difference between a brand-new 4L60E transmission and a rebuilt one is that the latter is usually made of recycled components. Drivers can also rely heavily on rebuilt 4L60E transmissions because they deliver excellent performance.
Therefore, purchasing a rebuilt 4L60E transmission makes more sense than shelling out thousands of dollars on a brand-new transmission.
It is Eco-Friendly
More people are increasingly growing concerned about the environment, thanks to the green movement. This has made road users more aware of their vehicles' emissions and how harmful they can be to the environment.
When constructing brand-new transmissions, lots of energy is expended during the process. The environment takes the brunt of this excess energy.
But rebuilding transmissions such as the 4L60E involves using recycled, factory spec components such as springs, new seals, transmission bands, accumulators, clutch discs, etc. 
By installing a rebuilt 4L60E in your vehicle, you play a small part in saving the Earth by contributing to the green environment.
Keep Parts Still in Excellent Working Condition
Rebuilding a 4L60E transmission involves disassembling it and replacing all the damaged, broken, or worn parts with brand-new components.
Every part that is still in excellent working condition is retained. The outcome is a4L60E transmission that is as good as a brand-new factory replacement.
Longer Vehicle Life
When you rebuild your 4L60E transmission, you have automatically extended the useful life of your automobile. This has several financial benefits you can enjoy.
For instance, you can defer interest on debts and car payments when you extend the lifespan of your vehicle just a little longer. Most dealerships pay almost nothing for trucks and cars with faulty transmissions.
But if your automobile still has a functional unit, you can get a lot more money for it whenever you decide to trade it in. 
Overall, extending the lifespan of your automobile is worthwhile and has profound financial benefits for you.
Conclusion
The 4L60E transmission remains one of the most formidable transmissions that GM has produced. Rebuilding a 4L60E – instead of buying a new one – comes with several benefits that you don't want to pass up. This includes saving lots of money, extending the lifespan of your vehicle, and contributing positively to the environment.
Rebuilding the transmission involves the use of recycled factory components that renews your 4L60E transmission. This is why experts highly recommend that you rebuild your 4L60E transmission instead of purchasing a brand-new one.