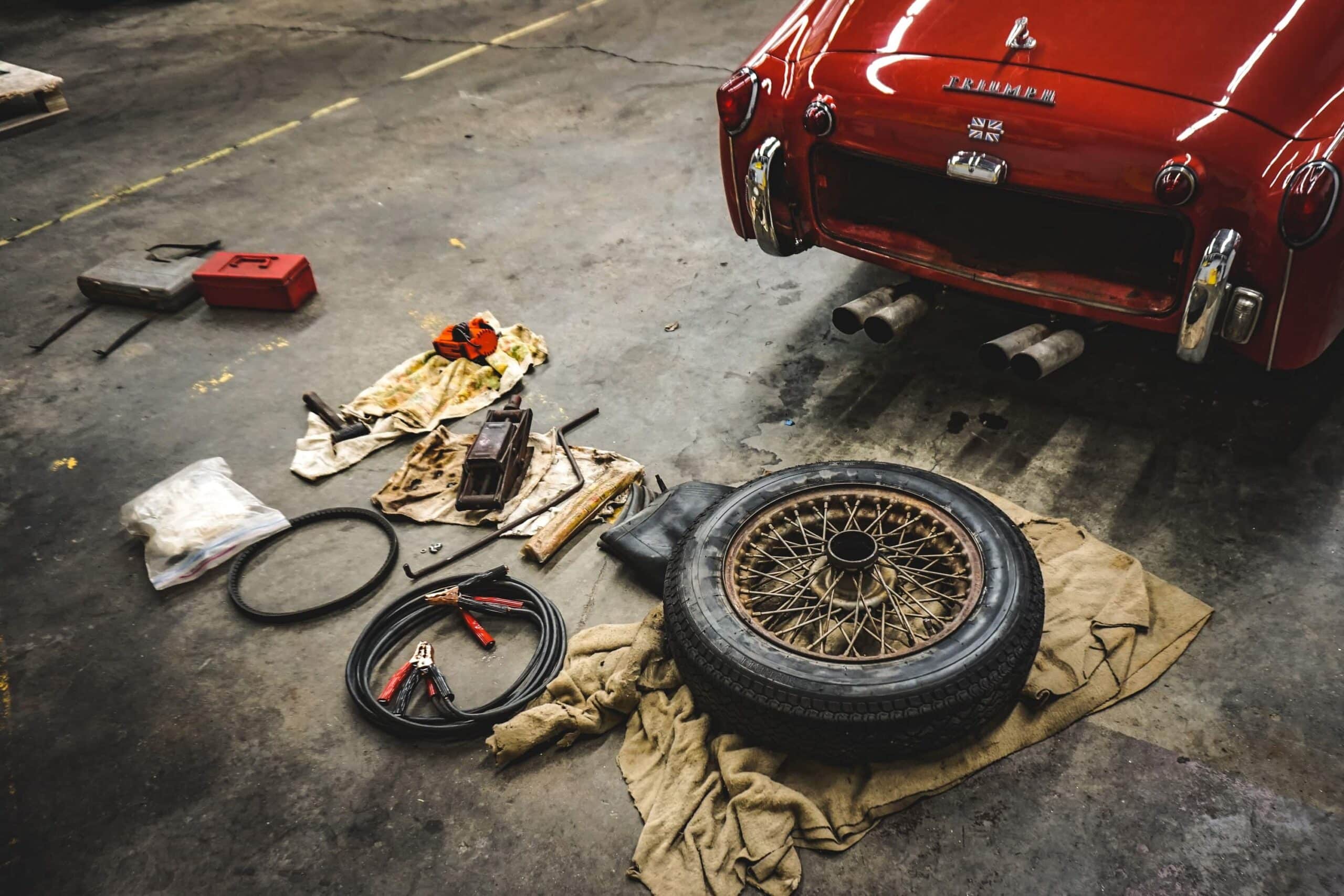 Have you ever found yourself wondering how to find the best performance transmission technician or shop out there? We know we have at some point. Like us, you may have also realized that performance upgrades don't come cheap especially when you consider the fact that you could be spending around $1000 to $4000, if not more. The money might be the least to worry about when there's also the potential of ending up with an engine or trans that is worse off than what you began with. These risks and many more can be averted by arming yourself with some essential tips when choosing a performance transmission technician/shop.
But wait a second; unlike local transmission repair shops, you'll be focusing on technicians that can make your car use its power optimally in order to give high-speed and long distance driving. You also need a trustworthy professional who can handle the heart of your car to give you satisfaction and worry-free.
So, how can you find a good performance transmission shop? Read on, we'll tell you in a bit!
Who Is a Transmission Technician?
Transmission technicians are also known as mechanics. They focus on the diagnostic, repair and maintenance of couplings, hydraulic pumps, as well as gear trains of transmission systems. These car experts that are believed to know automobile transmissions like the back of their hand and as such, they can easily spot out the problem and its possible solution. Therefore, the job in itself is quite important because, without the transmission, the car will not start. That aside, mechanics, work in an auto dealership, auto repair shop, or a specialty transmission repair shop.
Tips to Consider When Choosing a Performance Transmission Technician/Shop
Unarguably, there are several honest, reliable, and independent transmission technicians who are not just out for what they can get out of your wallet. On the contrary, there are some that are only out for what they can get from you.
But how can you tell the difference? By giving the tips we've outlined below your utmost consideration before taking your car to a performance technician or shop.
1. Get Recommendations
Unarguably, there are performance transmission shops near your location, however, you are not just going to settle for just about anyone. A better option is to rely on the experience already garnered by your family, friends, colleagues and other mechanics. Give or take, they may have also employed the services of the shop either for a transmission repair, brake repair, or some other services. Thus, they can point you to a professional technician or shop and also recommend shops with fair prices and good customer service.
2. Use a Shop Linked to Larger Company or Association
After getting a reference from family, friends, and online sources, you may want to take the extra step to check if the transmission shop is linked to a larger company or association through its certification since it may go a long way to show its credibility. That being the case, you need to consider if the technician has been certified by the National Institute for Automotive Service Excellence (ASE). If so, it goes to show that they took the extra step to guarantee customers of their professionalism. On top of that, you can be on the lookout for technicians that have been certified by the Automatic Transmission Rebuilders Association (ATRA). ATRA is a test for transmission specialists and the difficulty that comes with obtaining it means the technician/shop has been rigorously examined.
Now if the shop meets either requirement, you may be more confident that your car is in the right hands.
3. Use a Vocational School
If you still want the best performance upgrade for your car transmission and your budget is not really on the high side, finding a vocational school can also be helpful. Here, you'll be relying on the expertise of students who work under a certified teacher to enhance your car's acceleration. A school of this nature comes with the perk of lowering the cost even though it may take a longer time to have your transmission worked on. Therefore, if you're not in a haste and on a low-budget, but still want a considerable amount of work to be done, then vocational schools and colleges will be a good choice.
4. Get an Estimate
If you've planned on settling for a particular car repair shop, then it would be a great move to get a written estimate from the mechanic even before work begins. What this does is to insure you against fees which may spring up by surprise. The good thing here is, a mechanic cannot add additional cost to what was already estimated since it is illegal to do so.
Now, an experienced transmission shop will be able to ascertain how much is required to boost your car's performance and then give you a rough estimate of the cost of the parts and labor that will be needed for the enhancements.
5. Avoid Cheap or Overly Expensive Services
In a bid to find transmission shops near you, be sure not to settle for one that is extremely expensive or cheap. It may be expensive but that does not mean that the shop is being honest to you since it could be a rip-off. Hey, you may not be able to tell since a bunch of services might be thrown in to give you the impression that you need them when in actuality, you don't.
The same can be said about shops that offer cheap service since they may end up not buying quality parts to fix your car. The quality of work may end up being sloppy and in the end, you may be left with a car whose performance is far from impressive.
Conclusion
Now that you know the essential tips to consider when choosing a performance transmission technician/shop, you can be sure that your care is in the best hands. You do not have to hold out on professionalism or settle for an overtly cheap or expensive service in order to find a credible mechanic.
The bottom line is this: Your car's performance can be enhanced if you give the recommendations we have outlined above your utmost consideration while in your quest to find a reliable transmission repair shop in near your location.