We've Got You Covered
That's right, we're not looking to rebuild your wife's minivan transmission. Hot Rods… Street Rods… those are our loves, so we'll leave the soccer practice and 9-to-5 commuter transmissions to the bulk manufacturers.
We know how you feel when you are looking for someone you can trust with your baby, and we treat it like it is our own. Whether you are looking for a Ford performance transmission, a GM performance transmission, or a Mopar performance transmission – we've got you covered.
The Paradigm Shift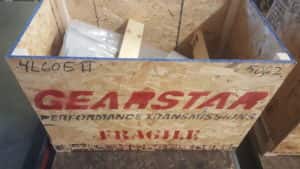 The Paradigm shift is a fundamental change in approach or underlying assumptions. One might assume that Gearstar transmissions are boxed and shipped right from the shelf. Gearstar custom builds performance transmissions on a per order basis. Every Gearstar transmission built from beginning to end by one of our master technicians. Gearstar Performance and Pro Series transmissions deliver top rated performance, reliability and strength. We DO NOT stock shelf units. The Gearstar workbench is our shelf and that is one thing that makes Gearstar different.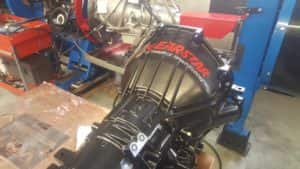 Gearstar Pro Series Transmissions
Gearstar Pro Series transmissions are no exception to the rule and Gearstar takes pride in building the best. The Pro Series transmissions are custom built to the highest level achievable and built to withstand the most brutal racing conditions. Check out the Leisinger Race Team beating on their Gearstar Pro Series Transmissions on Gearstar TV
Discover why the best trust Gearstar and why you should to.
Check out more Gearstar Pro Series Transmissions here.