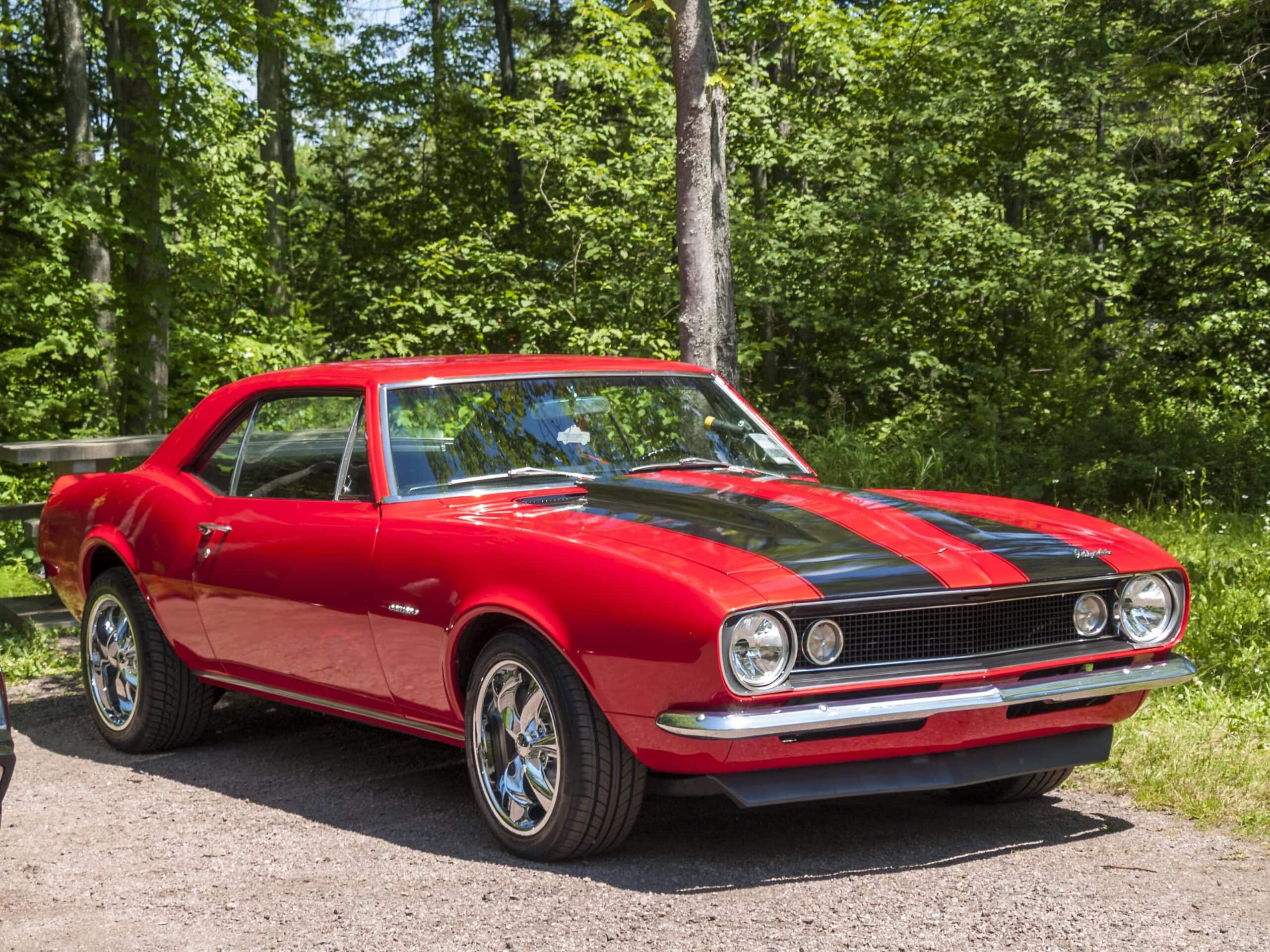 Gearstar specializes in high performance transmissions. Find out which are our favorite! Get started with Gearstar and learn what makes us different.
Are you shopping around for a GM high-performance transmission? You are welcome since this is the right place to get one. Gearstar is highly committed to engineer and builds the most satisfactory GM and Chevy high-performance transmissions that are hand-built and customized to handle as much as 1000 ft.-lbs. torque and 1200 horsepower.
Each high performance is put together by one technician – from scratch, i.e., from start to finish – using premium-quality parts on the market today. The transmissions are perfectly engineered and built to the horsepower, rear gear ratio, and torque specs of every engine it will be matched with.
Every high-performance transmission undergoes a thorough dynamo test for up to 1000 miles to validate its excellent working condition before leaving the Gearstar facility. Each driveline component is built with the highest quality constituents, including the latest updates.
Why Refer to a Transmission as 'High Performance'?
A high-performance transmission is usually – and much more likely – utilized for engineered and built engines for performance and speed.
This gear mechanism used to be limited to only vehicles used exclusively for racing on the drag strip or street racing. However, over the years, there has been a lot of blurring of the line.
Many car enthusiasts these days are no longer reserving specific vehicles for those times. They are now outfitting their unique daily drivers to make them versatile enough to conform to numerous roles.
This often implies restoring and modifying their existing muscle automobiles to meet both objectives – i.e., be a reliable daily driver during the day and tear up the street or track by night or on weekends.
Matching the Engine and High-Performance Transmissions
It is vital to match your vehicle's transmission to its engine; therefore, do not spend too much money on modifying the engine.
This is where high-performance transmission comes on the scene. To fully utilize your car engine, you must get the converter and transmission to back it up.
High-performance transmissions provide both the speed and power that you need to get or reach peak performance, thanks to your racing engine. This includes other high-performance types of engines.
This is why you need to ensure that your high-performance transmission builder and engine builder agree or are on the same page from the beginning of the project until it is completed.
When you are crystal-clear upfront about what you expect regarding speed, power, durability, and performance, the two builders can work together and produce the results you need in record time.
This makes Gearstar different, as you will always get the specs you request without any alteration.
The Different High-Performance Transmissions Gearstar Offers
Gearstar offers a wide range of high-performance transmissions that you can select to match your engine. Here are some of Gearstar's lineup of GM high-performance transmissions highlighted in no particular order:
Ford

– AOD

: Level 2, 3, and 4 transmissions

AODE

: Levels 2, 3, and 4 transmissions

C4

: Levels 2, 3, and 4 transmissions

C6

: Level 4 transmission

E4OD

: Level 3 transmission

4R70W

: Levels 2, 3, and 4 transmissions
You will also find the following high-performance transmissions on Gearstar:
GM – Turbo TH350

(Level 2, 3, and 4):

Stage 1 TH350 can take up to 450hp. Stage 2 holds up to 550hp. It can take from 300-350 ft./lbs. torque.

Turbo 400 TH400

(Level 2, 3, and 4):

It can take up to 400-450hp and is rated at 450 ft./lbs. input torque.

700R4

(Level 1, 2, 3, and 4):

It is suitable for up to 550hp max but can do as much as 625hp. Its torque varies considerably according to its production year. But it is known to generate a maximum engine torque of about 350 ft./lbs. as well as a maximum gearbox torque of 650 ft./lbs.

200-4R

(Level 2, 3, and 4)

: It can handle up to 350-400hp on the street and 400-450hp on the track, as well as 675 ft./lbs. torque.

4L60E

(Level 2, 3, and 4):

It is rated 450hp and 425 ft./lbs. torque.

4L65E

(Level 2, 3, and 4)

: It can handle up to 425-450hp. Built solely for Chevrolet, it has a stock torque limit of up to 380 ft./lbs. torque.

4L65E C5C6 (Level 4):

It can handle up to 650hp and up to 650 ft./lbs. torque.

4L70E (Level 4)

:

It can handle as much as 375hp and 350 ft./lbs. torque.

4L80E

(Level 2, 3, and 4):

It is powered with a magnificent 800hp and generates up to 700 ft./lbs. torque.

4L85E (Level 4)

:

It is powered by a whopping 1000hp and up to 460 ft./lbs. torque.
Each Gearstar high-performance transmission is available at different price points. The power your classic vehicle has will determine the horsepower you will need, and much better engines will require a Level 3 transmission at least.
Gearstar makes every high-performance transmission that can ably handle your build with strong parts and premium-quality steel.
Every high transmission needs regular maintenance, repair, or replacement. Transmissions generally wear away every 150,000 to 200,000 miles. If your transmission has reached either limit, it is high time you changed it.
Fortunately for you, Gearstar has several new options available at affordable prices. An industry-leading warranty and thorough inspection heavily back these high-performance transmissions.
High-performance transmissions give profound peace of mind as your classic racer keeps running, and there's zero stalling on and off the track.
High Performance Transmissions: Conclusion
As you can see, Gearstar has an excellent lineup of premium-quality, high-performance transmissions designed to match any engine of your choice. Every transmission is engineered, custom-built, and optimized – from scratch or start to finish – by a master technician, so there's zero room for errors.
Every high-performance transmission that Gearstar features is designed and built per the torque, horsepower, and rear gear ratio specs of the particular engine it is created for.
Since every high-performance transmission is dyno-tested for an equivalent of up to 100 miles for best performance metrics, Gearstar's products are warranted against failure for up to 36,000 miles or three years, whichever comes first right from the date of shipment.
So, what are you waiting for? Order your high-performance transmission from Gearstar today!